Podcast: Arts and Artists:
Series: Art Museum Encounters:
Sculptor David Eisenhour talks with BIMA's Director Greg Robinson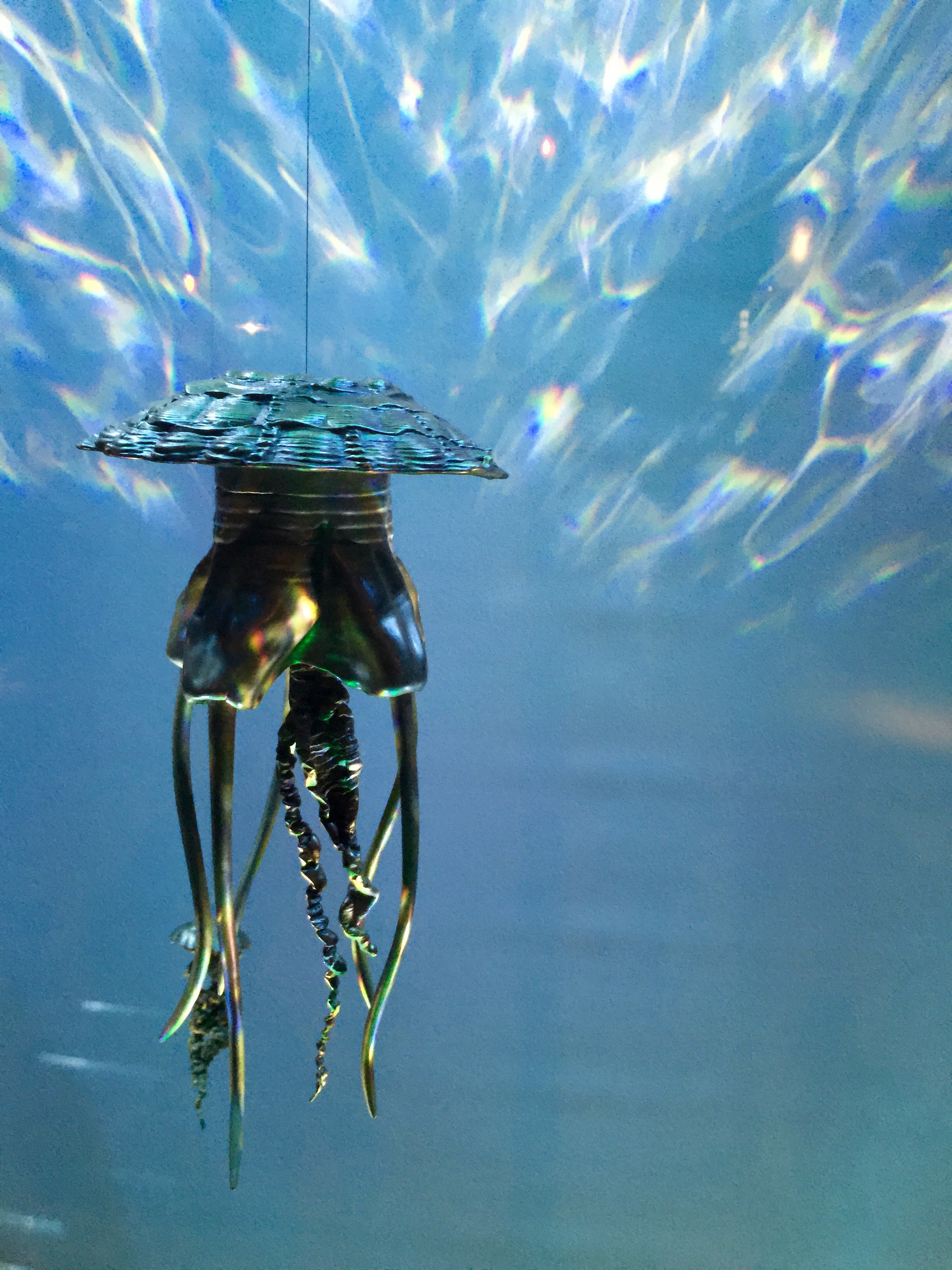 In this insightful interview of sculptor David Eisenhour by Bainbridge Island Museum of Art executive director and curator Greg Robinson, we gain a sense of the artist's development and evolution.
Over the decades, as Eisenhour relished the process of bronze sculpting, he also nurtured his love of nature and a continual discovery of the minute intricacies in the natural world.
In their conversation, Greg talks with David about what has driven his sculpting – process and subject matter.  And we learn how David's growing concern about climate change's effects on our natural world has moved him to focus our attention on the changes he sees in the oceans, including seawater acidification and the unprecedented increase in species such as jellyfish.
In particular, David talks about his intriguing jellyfish exhibit in the front windows of the art museum, facing the sidewalk along Winslow Way. David describes the significance of these jellyfish, the inspiration for them, and the captivating way they are exhibited, hanging from motorized gears that simulates how they might float in the ocean.
This is a delightful conversation that opens a fascinating window into the world of a thoughtful, sensitive sculptor.
Credits: BCB hosts: Channie Peters and Greg Robinson; BCB audio editor: Tim Bird; BCB social media publisher: Barry Peters.
---