Podcast: Arts and Artists on Bainbridge:
Kate Carruthers is honored as a 2017 Island Treasure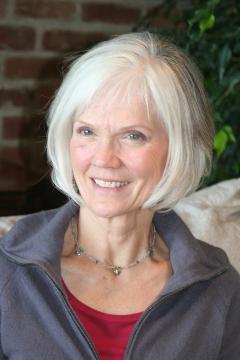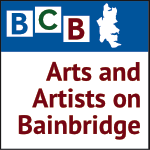 Listen in on Kate Carruthers' fascinating conversation with BCB host Channie Peters. You'll hear about Kate's love for theatre, which has been a strong thread throughout her life, even during her very successful career as an attorney and Bainbridge Island's municipal judge.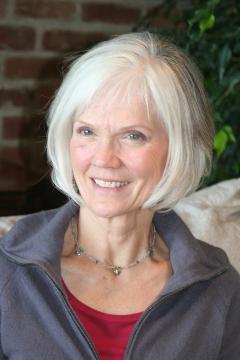 Theatre has been Kate's first love since her first high school play and her years majoring in theatre in college. Her intention to continue theatre arts in graduate school was sidetracked by the need to embark on a career that would support herself and two young daughters. She describes her choice of a legal career, and how she found legal practice to be similar, and yet complementary, to her love for staging plays.
How does an aspiring actor/director decide to make a career as an attorney, partner in a prestigious Seattle law firm, lead a private practice here on Bainbridge, and later serve as our municipal judge? Throughout it all, Kate found time to raise two daughters, start a theatre company, and direct many noteworthy plays for Bainbridge Performing Arts.
Her credits are many and varied. A few are: "The Kentucky Cycle", "Philadelphia Story", "Snow Falling on Cedars", "Amadeus", and "Much Ado About Nothing" (performed outdoors at the Bloedel Reserve).
This podcast will enable you to hear how, in Kate's life, theater has provided deep meaning and a vehicle for artistic expression. No wonder she is being honored as one of this year's two Island Treasures. The other is Paul Lewis. As stated on the Art Museum's webpage: "The Island Treasure Awards were created in 2000, and are presented annually to two community members whose achievements in the arts and humanities have not only served as an inspiration for others in our community, but also have further enriched the cultural fabric of our community."
Island Treasures of prior years are listed here.
The Island Treasure Award ceremony will be Saturday February 18 at the Bainbridge Island Museum of Art. It begins with wine and hors d'oeuvres at 6:15 pm, with the awards ceremony at 6:40 and a reception at 7:30.
Tickets can be purchased at Brown Paper Tickets online here. Seating is limited. Discounted pricing is available only through February 11th. For further information or to reserve by phone, call 206-842-1246.
Credits: BCB host: Channie Peters; BCB audio editor and social media publisher: Barry Peters. Photo credit: Cynthia Sears.
---