Artist Joan Clark opens May 3 at the Bainbridge Library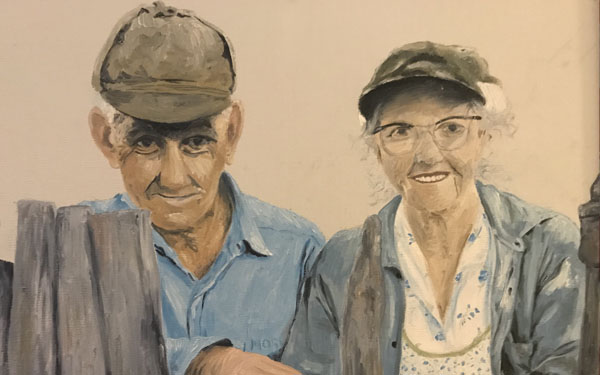 First presented with oil, brushes and canvas at the age of 10, artist Joan Clark has returned to painting after a long hiatus with charming results. Her paintings of people and animals open at the library on Friday, May 3.
Mainly self-taught, Joan's influenced by the great Dutch Masters, Rembrandt & Vermeer to name a few. She loves Leonardo da Vinci and likes to paint from photos — often images she finds in National Geographic Magazine.
But it was a photo of her granddaughter that got her back in the studio. At first it was hard, she didn't think she was going to be able to do it. However, with perseverance, something she encourages other artists to do in tough spots, she realized she still had the skills, and she's never looked back.
Joan's show opens at the library as part of the community's First Fridays Art Walk on Friday, May 3rd from 5:30-7 pm, and will be on display at the library for the month of May.
Credits: BCB Host: John Fossett; BCB audio editor and publisher: Diane Walker.
---