BI Modern Quilt Guild Show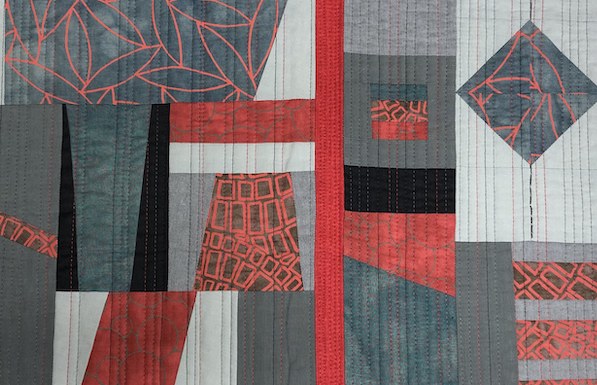 Deb Wuensch, president of the Bainbridge Island Modern Quilt Guild, discusses the mission of the Guild, the current yearly challenge and the resulting stirring and informative show coming to the Bainbridge Library in November. She defines some of the modern quilting techniques and explains many different opportunities the Guild offers in supporting this creative element in the community.
The Bainbridge Island Modern Quilt Guild does a lot in our community, having just finished the annual Bainbridge Island Quilt Festival in September and continuing to support the nationally recognized American Hero Quilts project. They offer workshops once a year and are featuring much Guild work in a show at the Bainbridge Library in November. The pieces in the show are from the Guild's annual challenge, a list of parameters that guide the project. This year it's quadrilaterals. All the while they continue with their Monthly Business Meetings & Sew-Ins on the second Sunday of each month (except May which is the third Sunday, 11 am to 4 pm).
The Guild's show opens as part of the island's First Fridays Art Walk on Friday, Nov 1st @ 5 p.m. in the community meeting room at the Bainbridge Branch of the Kitsap Regional Library.
Credits: BCB Host: John Fossett; Audio Editor: John Fossett; Publisher: Robert Ross
---