Artwork from the new Land Trust Book at the Bainbridge Library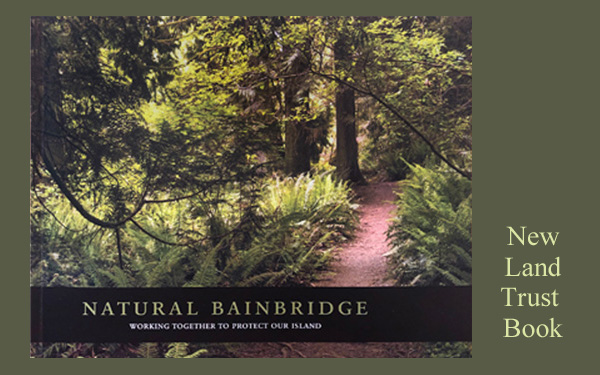 The Bainbridge Island Land Trust has produced a glorious new book full of photographs, illustrations and stories celebrating 30 years of protection and stewardship of the natural elements on our island.
Natural Bainbridge: Working Together to Protect Our Island connects information about ecosystems with the roles played by the Land Trust and other stewards as they continue preserving areas for future generations.
In this podcast BILT board members Zan Merriman and Erin Kellogg share their perspectives from the two-year project, as well as thoughts on BILT, stewardship, how each of us can help, and where we can see original artwork from the book, not to mention, information for getting our own copy.
Artwork from the book will be featured in a show in the Community Meeting Room at the Bainbridge Branch of the Kitsap Regional Library for the month of August. The show will open on Friday, August 2nd as part of the community's First Friday Art Walk. 
Credits: BCB Host: John Fossett; audio editor: Jacque Knapp; publisher: Chris Walker.
---