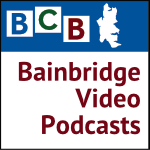 To help us get in the mood for Bainbridge Island Grand Old Fourth celebrations, BCB is pleased to offer our local Amabile Choir's renditions of songs about America by American composers.  Here, we offer a 5-minute video podcast of excerpt's from the Amabile Choir's Spring Concert 2016: "From Sea to Shining Sea".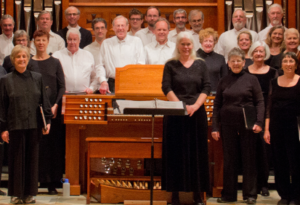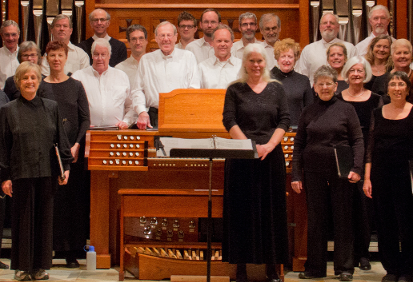 These excerpts include, for example:
"Route 66"
"42nd Street"; and
a refreshing arrangement of "America"
In this video, Amabile Choir is seen in the dramatic space of St. Barnabas church.
Performing with the choir are local jazz musicians.
At their Spring Concert, the Amabile Choir performed songs about America, written by American composers. They took a musical journey across America, with songs celebrating our heritage and our American dream, including spirituals, patriotic songs, jazz, and old favorites. Amabile's website describes their approach to be "choral music expressed with love."
Conducting the Amabile Choir is Anne Pell.
Credits: BCB video producer John McKenzie; BCB social media publisher: Barry Peters.