Podcast: Community Cafe:
Citizen of the Year award winner Diane Landry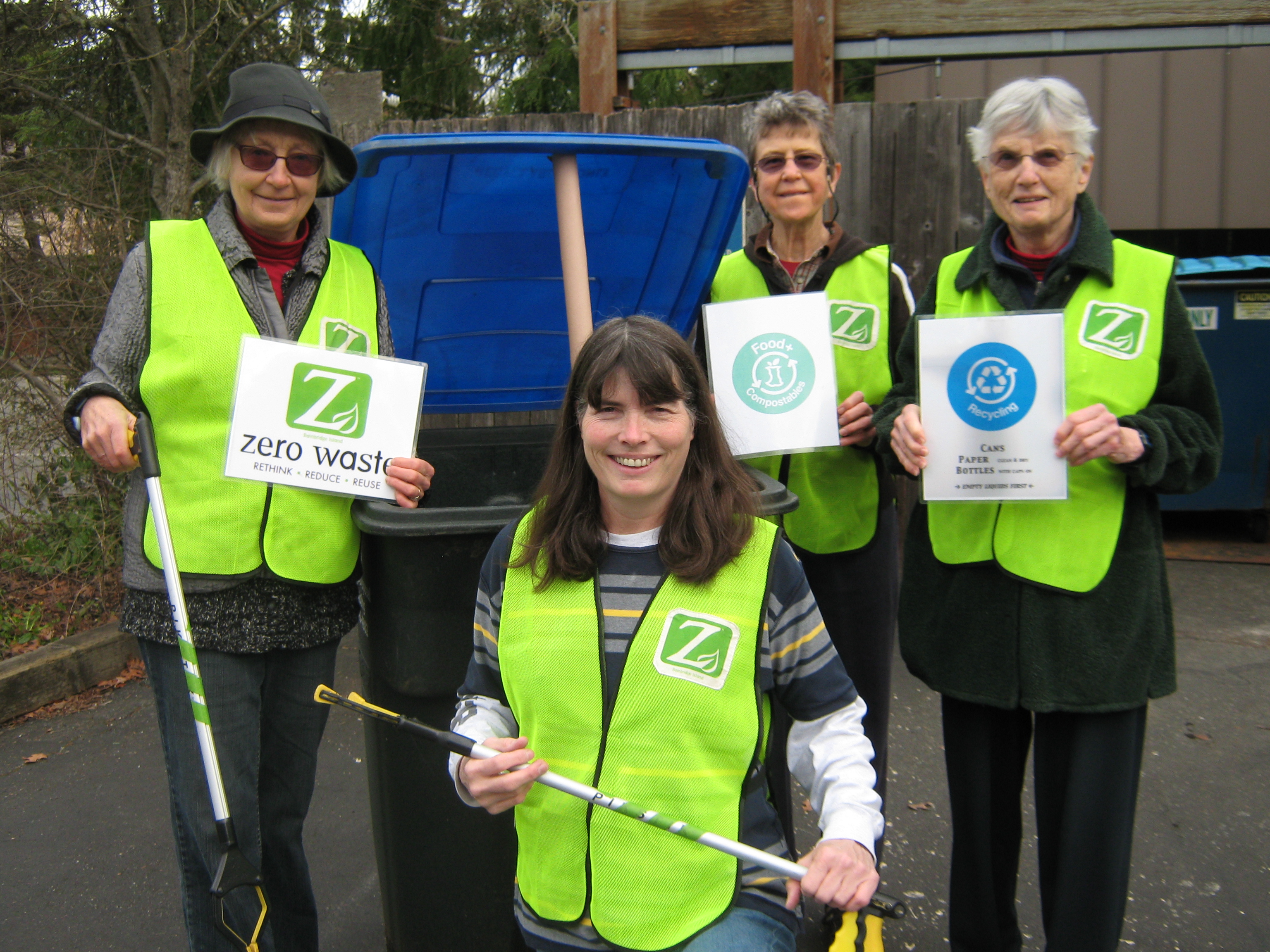 It's time to talk trash with award winner Diane Landry of the Bainbridge Island Zero Waste project.
In this episode, BCB host Miles Schneiderman is joined by Diane Landry and Regina Spoor of Sustainable Bainbridge's Zero Waste Initiative to discuss their work to improve and maintain Bainbridge Island's practices of waste management and recycling.
Diane is the coordinator of the Zero Waste initiative, and her efforts have just resulted in her being named the Kitsap Community Foundation's 2015 Outstanding Citizen of the Year.
Regina is a Zero Waste volunteer and a founding member of Bainbridge Island's original Friends of Recycling organization.
During the conversation, Diane and Regina talk about what the Zero Waste Initiative does, how it got started, and how each of them became involved. They discuss past actions, such as their efforts to recycle political campaign signs. The Zero Waste team voluntarily manages recycling at the Island's Grand Old Fourth of July festivities hosted annually by the local Chamber of Commerce. The Chamber also honored Diane recently with their annual citizenship award.
Miles also asks Diane and Regina how Bainbridge can do better in terms of recycling, how much progress they have seen since their initial respective sparks of passion, and what keeps them inspired to volunteer for such an important cause. Finally, they reveal how Bainbridge Island residents can get involved in the Zero Waste Initiative.
Check out this fun 20-minute conversation to learn what it takes to become Outstanding Citizen of the Year!
Credits: BCB host and audio editor: Miles Schneiderman; BCB social media publisher: Barry Peters.
---
---