Podcast: Community Cafe Bainbridge:
What we on Bainbridge can do for refugees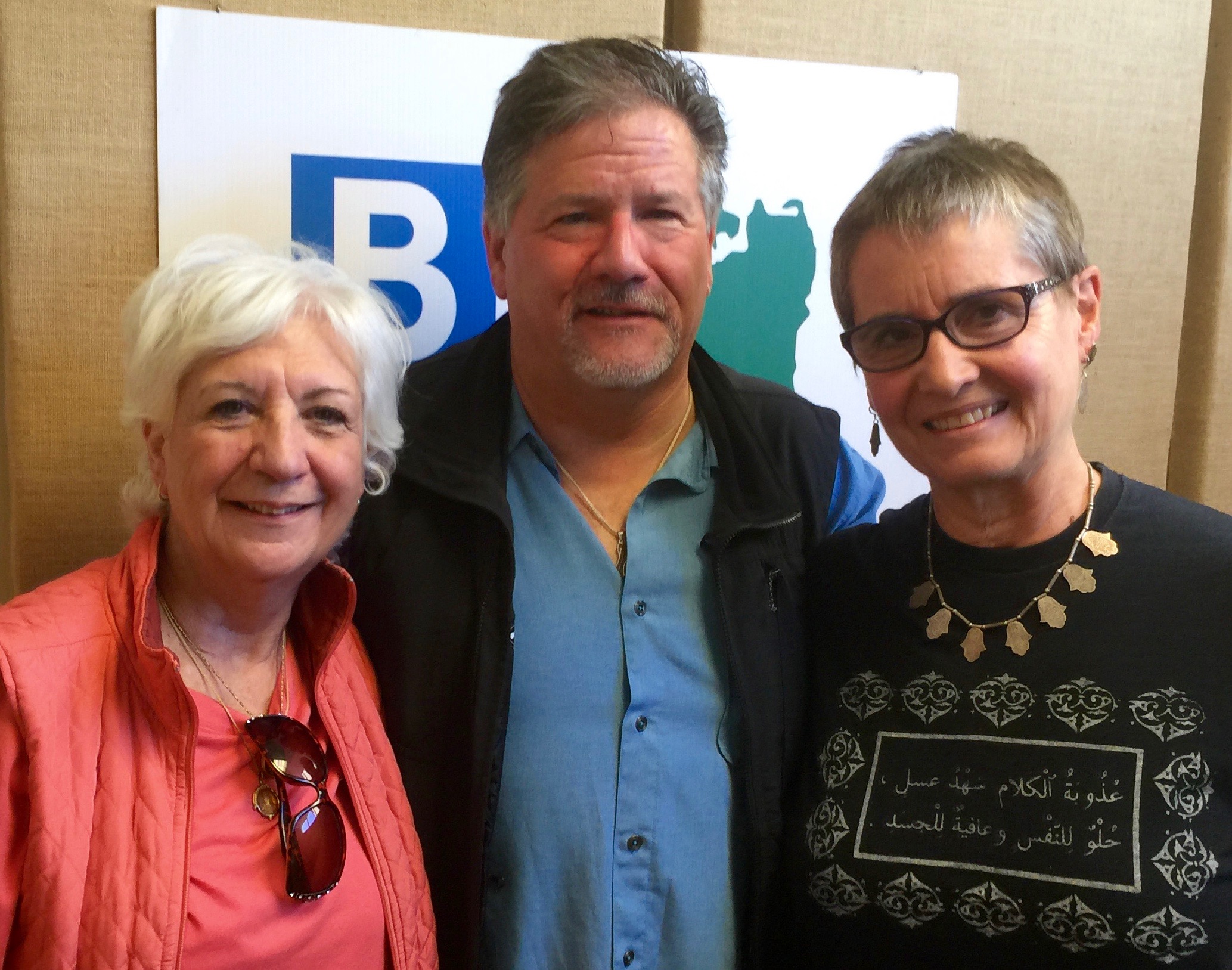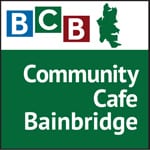 In this 28-minute conversation, Bainbridge residents Ellin Spenser, Alice Mendoza and Andre Kamber describe their personal experiences traveling overseas recently to care for refugee families arriving from war-torn Syria.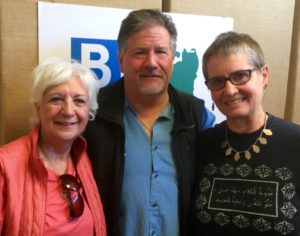 What can the rest of us do to help?
This Saturday, as Ellin and Alice explain, we can bring contributions of used clothing, shoes, bikes, sports equipment, baby carriers and strollers for refugee families, for donation to Salaam Cultural Museum, the organization that helped our 3 Bainbridge guests travel to comfort the fleeing refugees, as described on this podcast.
Please drop off donated items this Saturday, May 21st, between 9am and 4pm, at the garage of the home on 589 Grow Ave., Bainbridge.
In this podcast, Ellin describes how she went to the island of Lesbos in Greece — the homeland of two grandparents — and put her professional realty career on hold while she personally cared for refugee adults and children arriving in unseaworthy boats from Turkey.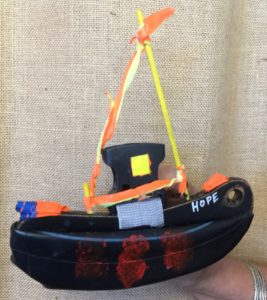 Andre likewise paused his professional investment advising career after being inspired by the December 14th candlelight vigil at the Japanese Exclusion Memorial.
Alice, who is a retired Bainbridge teacher and winner of the 2008 Island Treasure award, cared for refugees in Greece and has since then been telling her stories in local schools and service club meetings.
Each of our guests describes the experience of feeling the desire to take some action to express compassion toward these families, especially in the context of the divisive and fear-mongering remarks of some of the US Presidential candidates.
There are additional ways for concerned Bainbridge residents to help:
Credits: BCB host, audio editor and social media publisher: Barry Peters.
---
---