Podcast: Community Cafe Bainbridge:
EcoAdapt reports on climate change adaptation opportunities for our island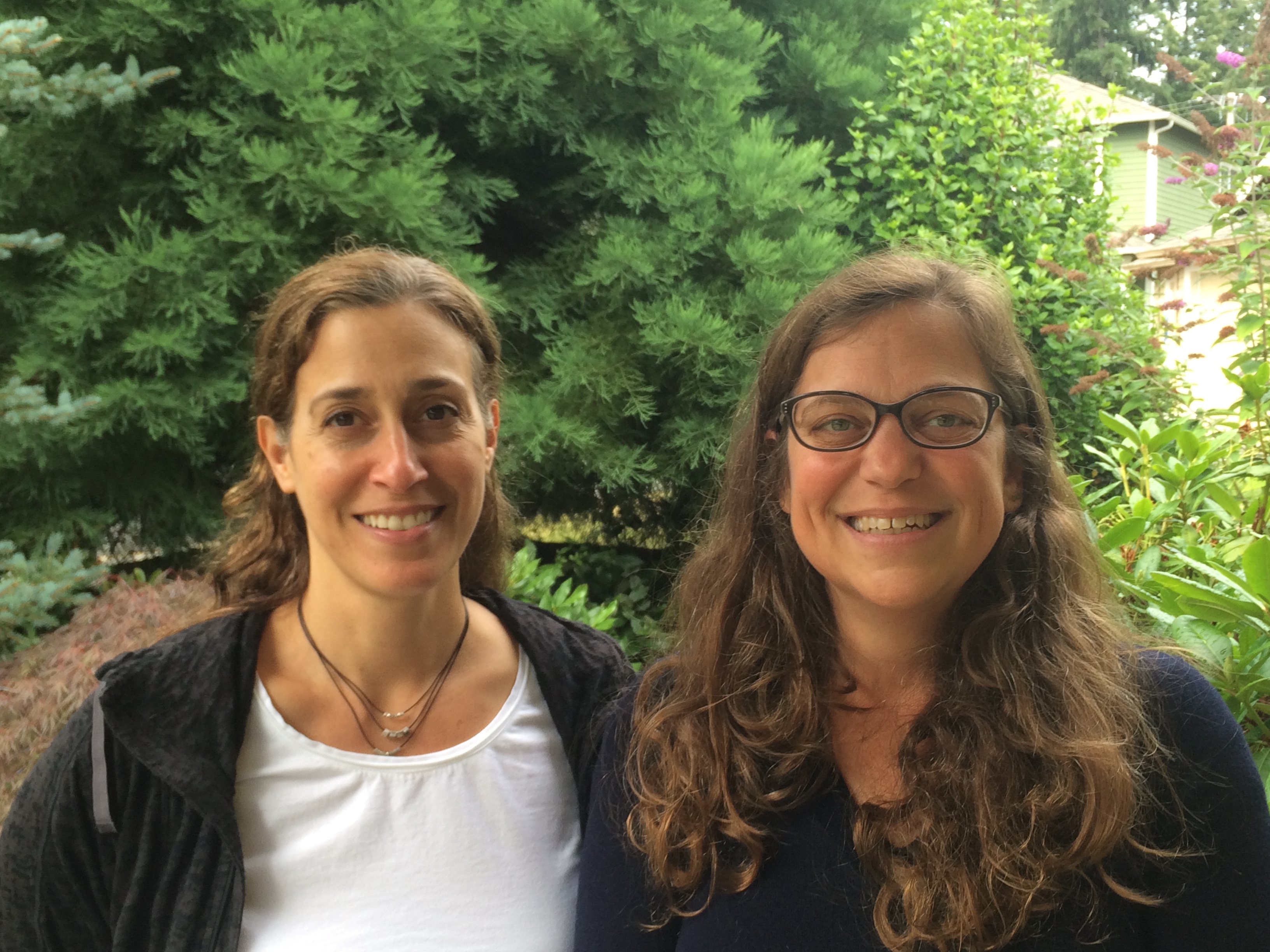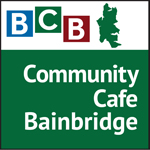 In this 20-minute podcast, Lara Hansen — who is the co-founder, executive director and chief scientist of the Bainbridge-based nonprofit called EcoAdapt — describes the Bainbridge Island Climate Impact Assessment project report that she is presenting to our local City Council on July 26th.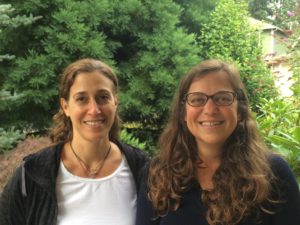 The report is the culmination of a year's work for a project that involved collaboration by the City, funding by Bainbridge Community Foundation, and cooperation with organizations like the Bullitt Foundation. The EcoAdapt project dovetailed with COBI's ongoing public process to update our City's Comprehensive Plan.
The report assesses the impact that climate change is already having locally, and how that impact will affect decision-making for public policies, business activities and actions by individuals for their homes and daily living. The report goes on to make recommendations to the City — and to individuals — for actions that can now be taken to deal more effectively with those climate change impacts.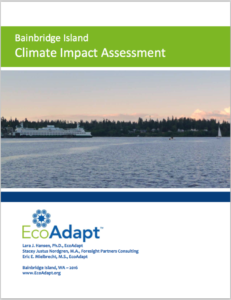 Lara is a member of the board of directors of Sustainable Bainbridge, and has discussed climate change issues in prior BCB podcasts such as:
CAFE-031 EcoAdapt helps COBI comp plan to adapt to climate change
CAFE-007 Lara Hansen on Climate Change
By proclamation, the City Council unanimously voted to declare the week of July 24, 2016 to be Climate Change Adaptation Week. The Council stated that they "eagerly anticipate and encourage our community to engage in creative discussions and solutions … to promote climate adaptation in all Island matters and beyond."
The final report is available online here. You can also review various online resources assembled by EcoAdapt for last year's citizen workshop for the Bainbridge Island Climate Impact Assessment project.
Credits: BCB host, audio editor and social media publisher: Barry Peters.
---