Podcast: Community Cafe:
Learn about Bainbridge Public Library's "Refresh" project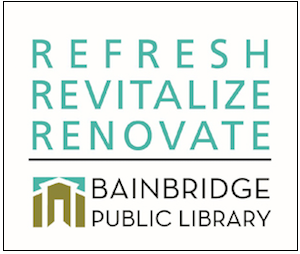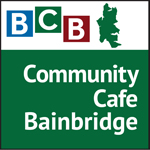 Bainbridge Island is a community that loves its library, and library users have a treat in store when this year's "Refresh" project expands the library's meeting room and improves its facilities — in keeping with their slogan "A vibrant space for everyone".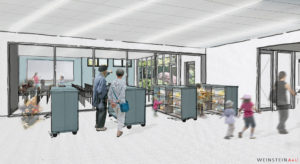 In this 16-minute podcast conversation, Bainbridge Branch Manager Rebecca Judd and Bainbridge Public Library board president Eric Petersen describe how excited they are about the improvements that will be constructed this year, between March and this Fall.
The Library will remain open throughout the construction project. Some services will move around the building as the project proceeds. To keep up with the changes, check the Bainbridge Library website and the KRL Bainbridge branch website that describes library services and events.
They explain our Library's innovative working relationship — a public-private partnership — between the Kitsap Regional Library system for staffing and services that we support through local tax levies, and the private nonprofit Bainbridge Public Library that thrives on local donations for the ownership, maintenance and operation of our library building.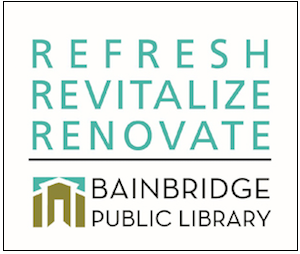 Eric describes the funding of this $1.2 million improvement — with about $1 million coming from contributed dollars accumulated over the years in the Library's reserves, plus $100,000 coming from a major Bainbridge Rotary Club donation from proceeds of the annual Rummage Sale. It was the first Rotary rummage sale almost 60 years ago that produced the funds to initially build the Library.
Other large funding sources include Friends of the Library Book Sales, and grants from Bainbridge Community Foundation and Kitsap Community Foundation. Dollars from local citizens in the One Call for All red envelope campaigns are also vital for annual building operations. Pacific Heights Construction (PHC), which built the LEED energy award-winning Art Museum and the green-built Grow Community, won the construction contract.
Credits: BCB host, audio editor and social media publisher: Barry Peters.
---