City seeks members for Race Equity Task Force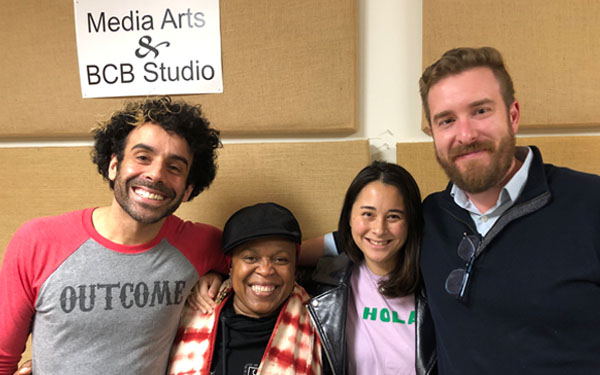 Sal DeRosalia, Karen Vargas, Erin Phillips and Matt Tirman



What is it like for people of color to live on Bainbridge? What is race equity? And, how do we create a community where all feel a sense of belonging and inclusion? The Bainbridge City Council is setting up a Race Equity Task Force to explore these issues, and you could join.
In this podcast, BCB host Christina Hulet sits down with Sal DeRosalia of CrossFit gym, Erin Phillips of We Live Here Too, City Councilmember Matt Tirman and Karen Vargas, Co-Chair of the Multicultural Advisory Council to discuss these complex questions — questions that the city's newly formed Race Equity Task Force will consider when it convenes in February.
The City Council approved a motion during the December 4 Study Session to form a Race Equity Task Force to provide advice and counsel to the Council to ensure that Bainbridge Island serves as an open and welcoming community for all. The City is seeking seven volunteers to serve on the Task Force, which will meet once a month at City Hall. The day and time of the meetings will be decided at a future date. Councilmembers Matt Tirman, Rasham Nassar and Joe Deets will also serve on the Task Force.
If you're interested in serving on the Race Equity Task Force, applications can be found on the City's website, and must be submitted by 4 p.m. on Friday, Jan. 25. Task Force interviews will take place Jan. 28 – Jan. 31.
 More information on the Race Equity Task Force and how to apply is available on the city's website: visit https://www.bainbridgewa.gov/CivicAlerts.aspx?AID=548  to learn more.
Credits: BCB host: Christina Hulet; audio editor and publisher: Diane Walker; social media: Jen St. Louis.
---