BI Fire Department shares wildfire prevention tips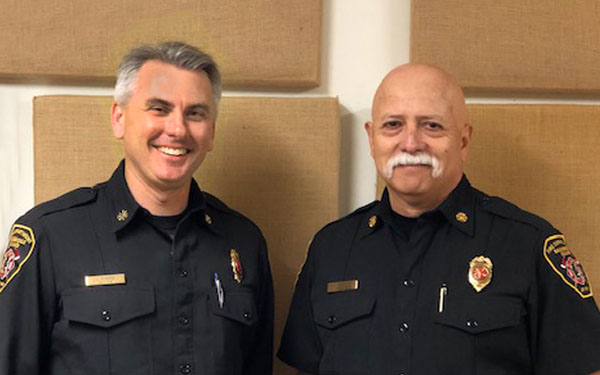 Deputy Fire Chief/Fire Marshal Jared Moravec (L) and Fire Chief Hank Teran



Due to an unusually dry March, there have already been over 50 wildfires in Western Washington; several in Kitsap County. So what can we do here on Bainbridge Island to help prevent the spread of fire?
Listen here as Fire Chief Hank Teran and Deputy Fire Chief/Fire Marshal Jared Moravec tell us what the Bainbridge Island Fire Department is doing to help protect against wildfires, and how we can help.
As a result of the Community Wildfire Protection Plan commissioned in 2010, BIFD has put a number of measures in place to encourage wildfire prevention, including suggestions for legislation, mitigation and community education. Learn more by listening here, and be sure to visit BIFD.org to learn more about FireSafe, the Community Wildfire Protection Plan, and what you as an individual can do to help keep your property — and your neighborhood — safe.
---