Bright Lights, Small Island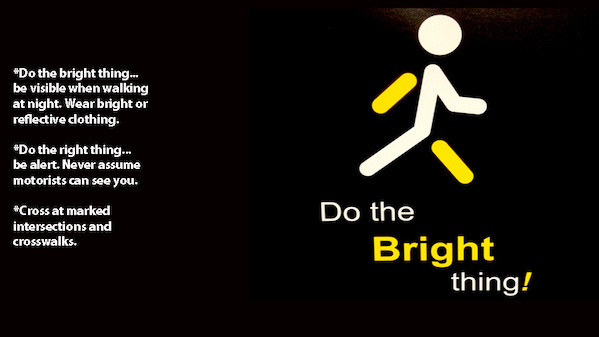 Now that we're into the Fall season, the light is changing and we find ourselves walking, running, cycling and driving more in the dark. How can we keep ourselves safe after dark?
As part of our ongoing series with the Bainbridge Island Parks and Recreation District, listen here as Program Manager Shannon Buxton helps to remind us all how to stay safe during this time of year.  This podcast is for everyone who uses the roads, and it is especially useful for parents and grandparents. Listen for a special call to action to local businesses.
To learn more, log on to:
https://www.wsdot.wa.gov/travel/commute-choices/walk/pedestrian-safety
Credits: BCB Host: Joanna Jenkins; Audio Editor: Robert Ross; Publisher: Robert Ross
---