Climate & Energy Forum introduces Our Children's Trust June 1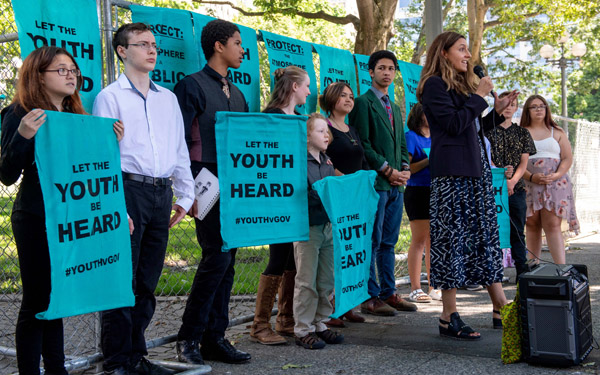 In an attempt to curb climate change, increasing numbers of young people are being helped by Our Children's Trust to sue the federal and some state governments, asserting that government's failure to take action has violated their constitutional right to life, liberty and property. Learn more about Our Children's Trust when the Climate and Energy Forum meets June 1 at the Eagle Harbor Congregation Church.
Young people across the globe know their generation (known as Generation Z) is tasked with implementing solutions to combat climate change. Their environmental advocacy takes many forms, but recently, increasing numbers of young people are turning to the Constitution for support of their efforts.
Our Children's Trust advocates for the constitutional right to a stable climate and seeks court ordered climate recovery plans.
Come learn more from Our Children's Trust senior staff attorney, Andrea Rogers, along with a local plaintiff, and Charlotte Larson-Freeman, a Bainbridge Island High School student and activist. Presenters will describe the federal suit filed in 2015, Juliana v U.S., which asserts that government actions have not only violated the youngest generation's constitutional rights but also failed to protect public trust resources.
To learn more about the Our Children's Trust, log on to: ourchildrenstrust.org.
Credits: BCB host Jo Jenkins; audio tech, editor and publisher Chris Walker.
---