Cruise around Bainbridge on the historic Virginia V!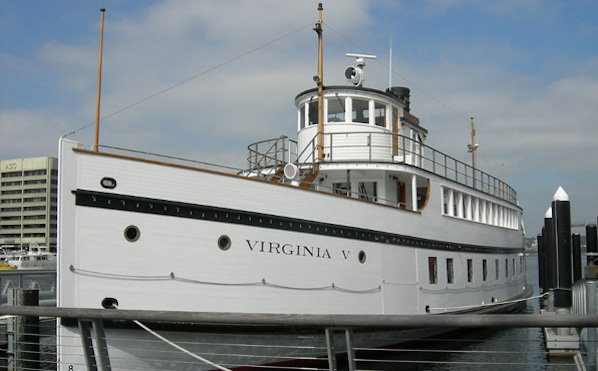 Sunday, July 21st, the beautifully restored steam-powered ferry the Virginia V will circumnavigate Bainbridge Island for its annual fundraiser to support Bainbridge Island Historical Museum.  The Virginia V is the last boat of the mosquito fleet, the former version of our ferry system that carried people, cargo, and mail to different island docks and across Puget Sound.
Listen here as Brianna Kosowitz, Executive Director of the Museum, talks about the history of the mosquito fleet and gives details about the trip.  Former Secretary of State Ralph Munro will be along to add his colorful commentary.
Tickets are $125/pp, $100 for BIHM members, available at the Museum or by visiting www.bainbridgehistory.org/events/upcoming-events. Proceeds benefit Bainbridge Island Historical Museum.
Credits: BCB host and audio tech: Sandy Schubach; audio editor: Diane Walker; publisher, Chris Walker. 
---