David Guterson, J.A. Jance and self-editing tips at BARN Writers Studio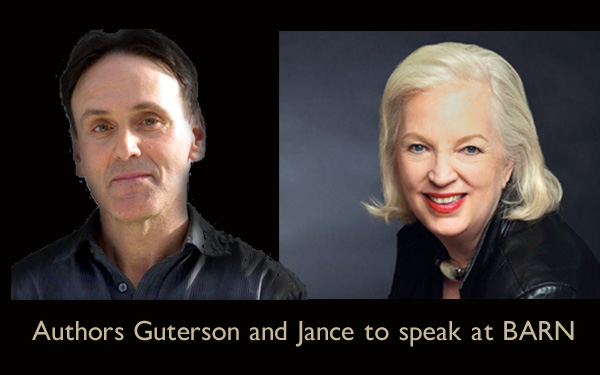 Local author David Guterson will be the featured guest at the first of the BARN Writers Studio's Third Thursday events, coming Thursday, February 20th at 7 pm. He'll be followed on February 22nd with a class on 46 Self-Editing Tips (taught by Beth Jusino), and on February 29th renowned mystery novelist J.A. Jance will offer a class on Weaving Fact with Fiction.
Listen here as Writers Studio Lead Sallie Maron shares with us her vision for the studio, more information about these events, and a look at what's coming up next  — new furniture, a new open studio session, a new workshop on how to market your work, and a chance to try your hand at poetry.
To register for these and other events, and to learn more about what's coming up at the BARN Writers Studio, visit BainbridgeBARN.org/studios/writers/
Credits: BCB host and audio editor: Diane Walker; publisher: Chris Walker.
---