Bainbridge On Campus:
Spartan Sports Showcase: Football at Lakeside
The Bainbridge Spartans took their team across the Puget Sound and to beautiful Memorial Stadium to play Lakeside, but they were not satisfied with the beautiful view. The Spartans wanted to start the Metro football season with a win and they did. The final score was 20-7.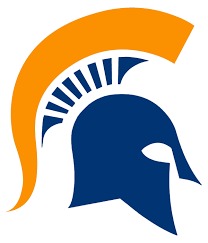 Bainbridge's defense was on full display, shutting the Lakeside offense down in the red zone. Of the 4 times Lakeside reached the Bainbridge 20 yard line, no points were given up.
Eric Jung was the MVP of the game, scoring all three Bainbridge touchdowns. His first was in the second quarter, when he intercepted Lakeside QB A.J. Allen and returned it 20 yards for 6. His other two TDs were on an 28 yard pass completion from QB Gannon Winker, and an emphatic 63 yard rushing touchdown.
The Spartans next face Bishop Blanchet in their second home game of the season.
Credits: Shaemus Kreider
---