Podcast: Bainbridge On Campus:
Spartan Sports Showcase Ep. 1 Basketball vs Roosevelt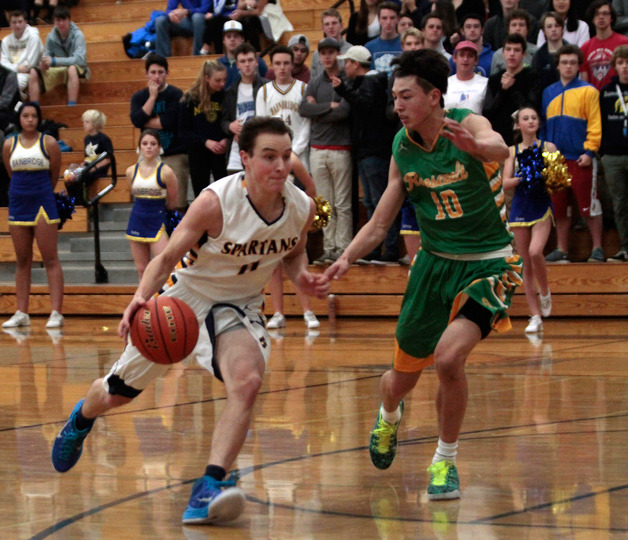 Bainbridge Spartans basketball team faced off against the Roosevelt Roughriders on the 8th of December, 2015 at Paski Gymnasium.
The Metro League game featured the Spartans' new head coach Steve Haizlip, at this second home game of the young season.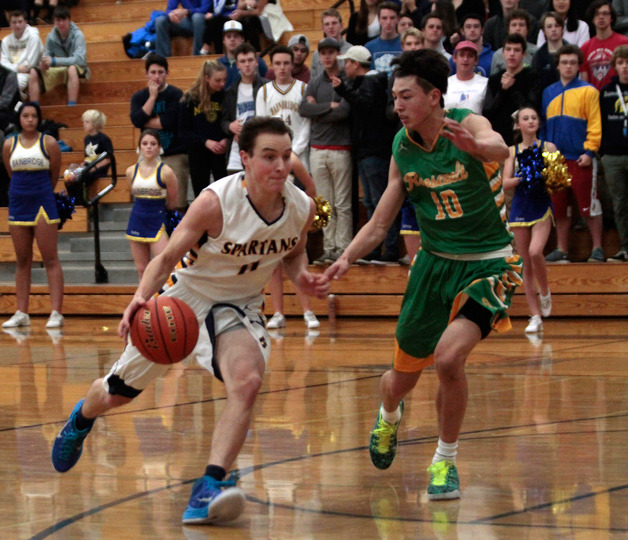 The Roosevelt team led in height and points by 6'5″ Jonathan Lang, who had 24 points, but the Spartans rallied behind solid performances by three players, guard Brendan Burke, who led the Spartans with 19 points, point guard Marcus Clyde, who had 12, and forward Sawyer Conrad, who had 11.
Listen to Shaemus Kreider's call of the game above to find the result.
---