Podcast: Bainbridge On Campus:
Sophia Stoyanavich – high school senior and violinist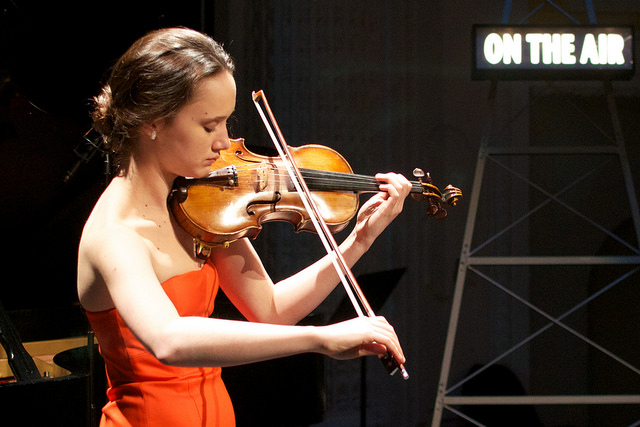 In this first podcast episode from the BCB studio of the Bainbridge High School Radio Club, Ryan Cox interviews 2014 BHS Senior and outstanding violinist Sophia Stoyanavich. At the time of this recording in early June, she was preparing for her senior violin recital on June 29th in connection with graduation events that month.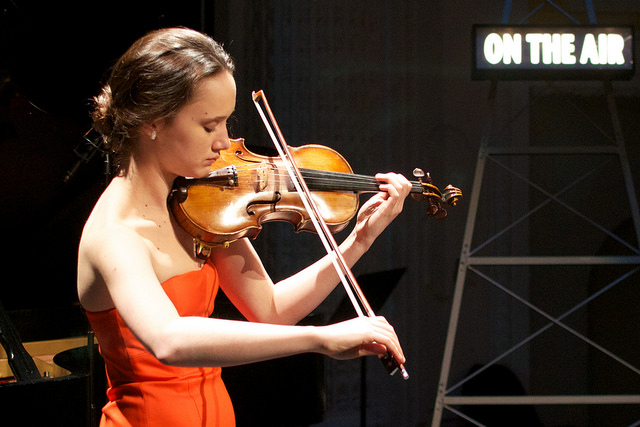 Listen to the last 2-3 minutes of this 15-minute podcast to hear Sophia perform live a small portion of her musical program for June 29th.
The new series of On Campus podcast radio episodes are intended to present glimpses of the community from the BHS campus.
Introducing the BCB-Supported BHS Radio Club:
In the spring of 2014, after too many years without a student led radio program, the void was filled by a few students at BHS by starting the BHS Radio Club.
The Club was formed in collaboration with BCB, and with financial support from Sustainable Bainbridge, the Rotary Club of Bainbridge Island, and a start-up grant from Bainbridge Community Foundation.
One member says the Club envisions producing podcasts about "cool and exciting things and people around Bainbridge."
In spring 2014, a studio was furnished and equipped at the High School with a generous grant to Sustainable Bainbridge from the Rotary Club, along with support and cooperation from BCB and the Bainbridge Island School District.
During the school year, the Club generally meets weekly with occasional training from BCB volunteers and guidance from faculty adviser Charles Dunn.
The BHS Radio Club welcomes new members.
Credits: BCB-BHS Host: Ryan Cox; BCB-BHS production manager and audio editor: Charlie Hanacek; Podcast art: artopia creative.
---
---