Podcast: Tastes of Bainbridge:
T&C Market produce manager shares fresh insights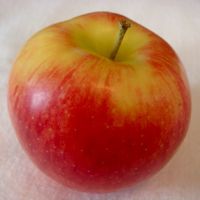 After 37 years in the food business, Joe Pulichiccio is not only the produce manager for Town and Country Markets, but also our information source for what's fresh and tasty in the produce aisle. He's the author of the "Fresh Talker" blog on the T&C website.
And, in this 25 minute podcast, he shares his insights about fresh fruits and vegetables that you can find in the produce section of the T&C Market. He's joined in our BCB studio by Becky Fox Marshall of the T&C marketing team.
During his mid-September conversation with BCB, he naturally talks about the incoming crop of apples that are now arriving at T&C. His favorite — the Jonagold.  Other apples that Joe finds worthy of note — Honey Crisp; Envy; Fuji (especially those from the northern growing areas of Washington) – and especially the Fuji offshoot called Kiku.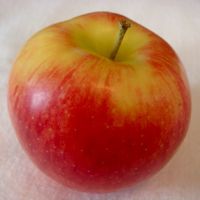 Joe describes the T&C Market search for quality, and his related desire to make local sourcing a factor in his purchasing decisions.  How local is local? He offers examples of Bainbridge Island crops found at T&C and then describes the crops that are best sourced in supermarket quantities from nearby Northwest Washington, or from other parts of Washington state, or from the northwestern US region or British Columbia.
Joe uses the example of asparagus to illustrate how he sources a produce item from a series of locales — from one to another throughout the seasons — from sources that are right for the season.
And Joe shares his thoughts on the factors affecting crops, prices and farming over the long term — from changing climate, drought and diminishing water supplies, to difficulties finding farm labor. He talks about the challenges of maintaining in our country the combination of small, medium and large farms that we've been blessed to have in the past.
Credits: BCB host, audio editor and publisher: Barry Peters.
---
---