Podcast: Tastes of Bainbridge:
Farmers Market Delights September 26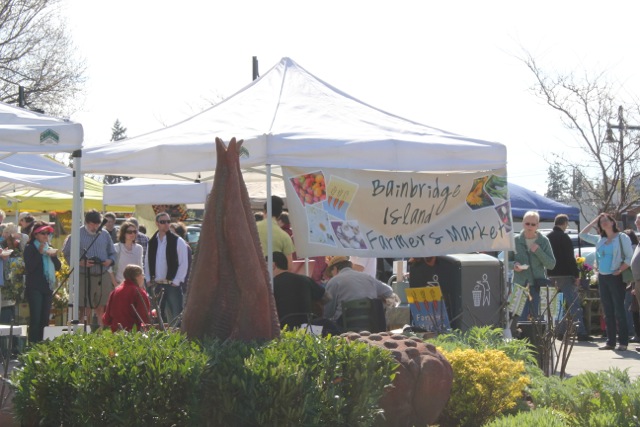 Listen in as BCB host Bob Ross wanders through the September 26 Farmers Market on Bainbridge Island to meet our vendors and learn what's fresh and tasty this week.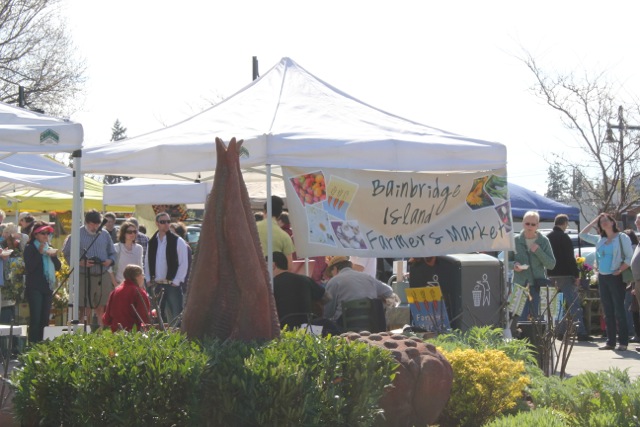 This program is the first of a new series of Farmers Market specials that will be regularly presented as part of the "Tastes of Bainbridge" podcast shows on BCB.
Ross, a landscape architect and garden consultant and relatively new member of the Bainbridge Island community, brings several years of Farmers Market broadcasting experience to the scene.
The series will focus upon local Farmers Market producers and vendors with the hope of encouraging more local participation in the weekly market as listeners learn more about the myriad of products grown locally and made available through the seasons.  We'll also be interviewing many of the visitors to the Market, local chefs who are regulars and cookbook writers and authors committed to the 'local is good' philosophy.
Credits: BCB host: Bob Ross; audio editor: Chris Walker; publishers Chris and Diane Walker.
---
---