Podcast: What's Up Bainbridge:
At the Farmers Market Oct 24th with fisherman Paul Svornich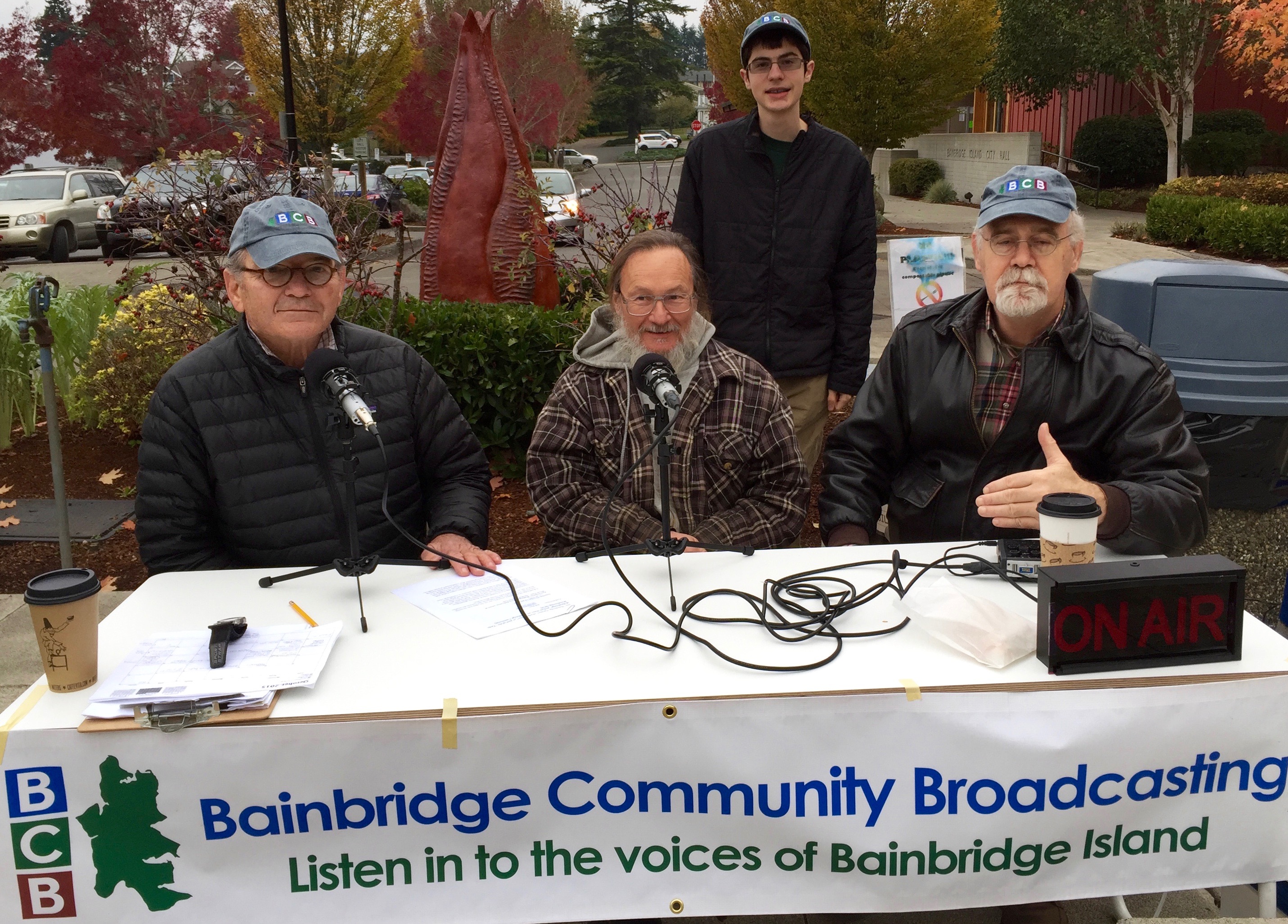 This week at the Farmers Market, BCB Host Bob Ross talks with Bainbridge Islander Paul Svornich, who operates the smallest boat in the commercial Pacific Ocean albacore fleet.
A Bainbridge Island resident when he's not on the open seas, Svornich comes from a long line of Croatian fishermen and built his boat himself.
Commercial fishing is in Svornich's blood. Both his grandfathers arrived in Puget Sound from Croatia sometime between 1907 and 1910 to do salmon seining here and in Alaska. 
Svornich's father also was a salmon seiner, but Paul is the only one of four kids who really loved fishing and stuck with it. He's been aboard ships since early childhood and worked his first full summer as a deckhand when he was 13.
Patterned after a traditional Croatian sailboat, Svornich's 38-foot wooden sloop, OCEAN, is powered by a pair of gaff-rigged sails and a one-cylinder engine fueled with soybean oil bio-diesel. Designed and built by Svornich in a little over three years right here on Bainbridge, OCEAN was launched in 1987 and has been running ever since.
Credits: BCB host Bob Ross; audio tech: Chris Walker; publisher Diane Walker.
---
---