Podcast: Tastes of Bainbridge:
David Adler's FSTOPCAFE: Providing Coffee for the Farmers Market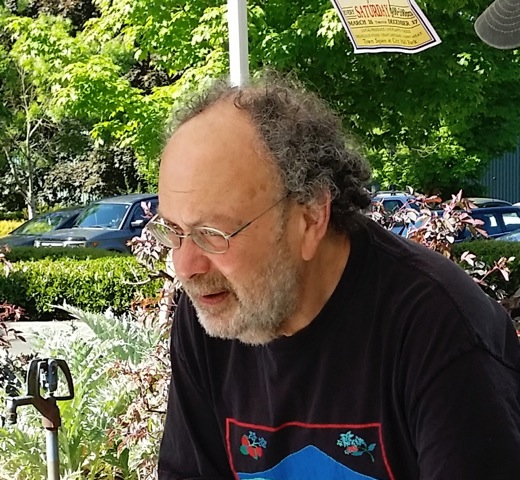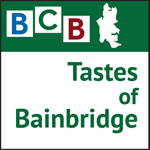 In this chapter of Tastes of Bainbridge in our Farmers Market series we meet David Adler, the official Bainbridge Farmer€™s Market Coffee provider.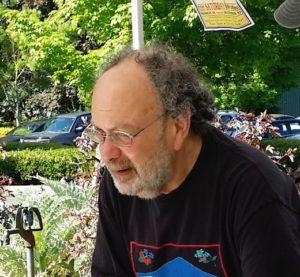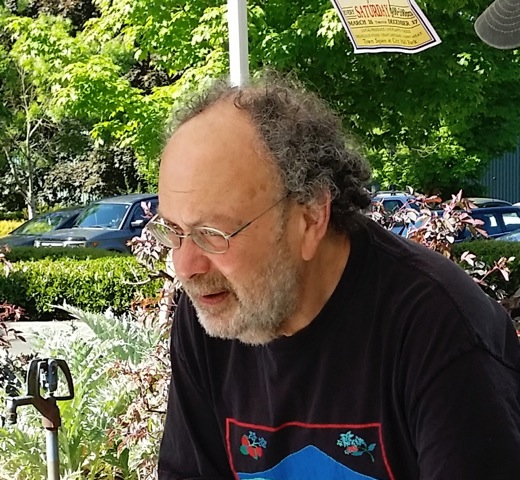 With three years of being the key provider of a variety of coffee drinks to Market visitors each Saturday, Dave explains what led him into a serious connection to coffee and why he feels it'€™s important to pursue making the very best coffee beverages he can make.
The owner of FSTOPCAFE, Artisan Coffee Roasters on Bainbridge Island, Dave explains the process of how and where coffee is grown and the many aspects of roasting and grinding coffee beans to achieve the very best quality he can.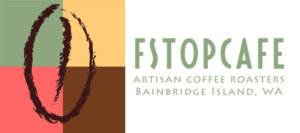 A native of Brooklyn, New York, he made his way west to San Francisco as a longshoreman and eventually migrated to the coffee capitol in Seattle, and served as a professor at the University of Washington before taking on coffee in a serious way.
David doesn't just sell coffee at the market; he sells his beans as well: you'll find them at Via Rosa Italian Kitchen, Jake's Pickup and the Hungry Bear.
Credits: BCB host: Bob Ross; audio tech/editor: Chris Walker; publisher: Diane Walker.
---
---
---
---
---