Meet Matt Glenn of Highside Distilling at the Farmers Market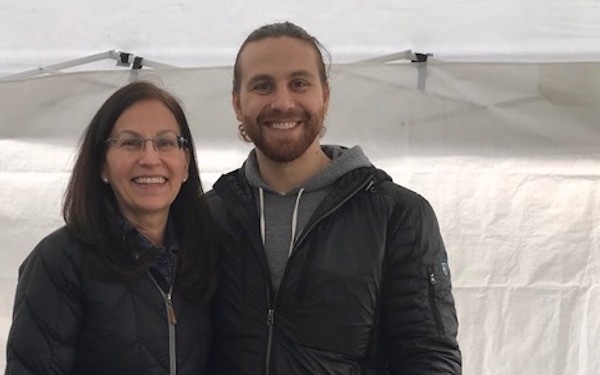 Matt and Helen Glenn of Highside Distilling



Matt Glenn, one of the proprietors of Highside Distilling, joins BCB host Bob Ross on Tastes of Bainbridge to discuss his family's decision to move full time into the craft beverage industry.  
Inspired by a trip to the Highlands region of Scotland, the idea for starting this new business with his parents Helen and Jeff was born.  Subsequent trips to Scotland clarified their vision, and a firm commitment was made to open their establishment on Bainbridge Island. A new addition to the Bainbridge Island Farmers Market, Matt discusses their unique approach to making gin, the various aromatics used, their venture into Amaro's, and plans to eventually make quality whiskies.
For further information, surf to https://www.highsidedistilling.com/  or visit 8895 Three Tree Lane NE during their business hours.  See the website for hours.
The Bainbridge Island Farmers market is located between City Hall and Bainbridge Performing Arts on Saturdays 9am to 1pm.
Credits: BCB host: Bob Ross; audio tech: Chris Walker; audio editor: Chris Walker; social media publisher, Chris Walker.
---