Bainbridge Video Podcasts:
Owen's Playground grand opening – Meet Barb Trafton of our Bainbridge Island Parks Foundation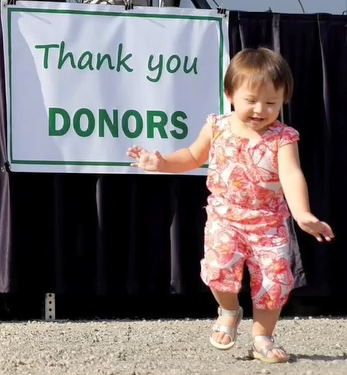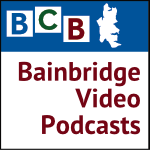 In this 4-minute video podcast, meet Barb Trafton, a long-time islander who has supported many projects for parks. We meet Barb at the grand opening of Owen's Playground, which is the latest embodiment of community spirit that continues to be financially supported by the Bainbridge Island Parks Foundation.
As Barb explains, the donation program that successfully supported the creation of that innovative playground now enters Phase 3, with the goal of raising funds for a monumental outdoor sculpture, called the Caretaker.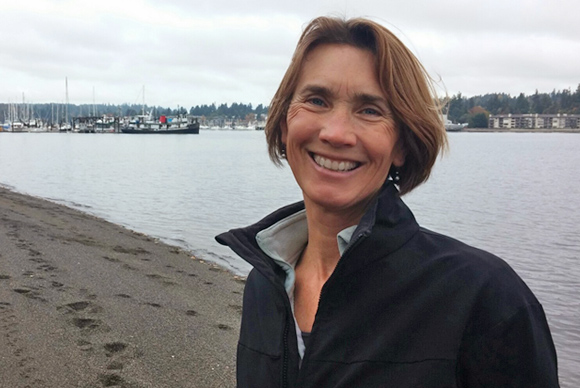 The Parks Foundation, with Barb at the lead as executive director, coordinated the fundraising for the "Owen's Playground" project on Bainbridge Island, which Barb describes as a community-led initiative. The Foundation served as fiscal sponsor.
As Barb says in her interview with BCB's Channie Peters, the project to create an inclusive park, designed to be safe and accessible for all, was supported by a very wide-ranging set of adults, children and organizations who made the creation of this remarkable play space a true labor of love.
Funding of the project started with donations from friends and family at the time of the October 2013 memorial service for Owen.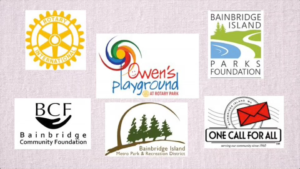 As noted on the playground's website: contributions and donated time came from "community members, local organizations, educators, parents, caregivers of those with disabilities, pediatric occupational and physical therapists" and many others. Design was donated by Studio Hanson|Roberts, and laborious hands-on construction work and building of the park's artistic features came from a combination of paid and donated time from the staff of the Parks District. Further funding was provided by Bainbridge Island Rotary Club, the BI Parks Foundation itself, red buckets of collections given at local businesses, the Goldberg family of Harper's Playground, family and friends of the Marshall's … and many kids! One child set up a lemonade stand to raise money for the playground. Others competed in a climbing-wall fundraising event.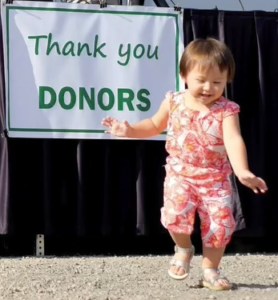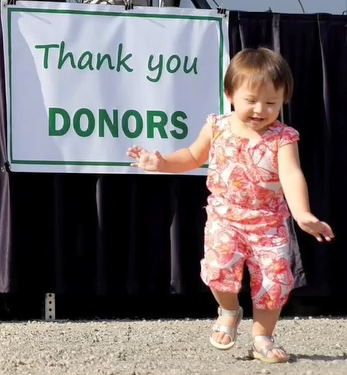 The park's name is in memory of the son of Kelsey and Stacy Marshall. Owen passed away at age 6 in 2013, of complications associated with cerebral palsy.
In this podcast conversation, you can hear Barb describe the remarkable range and diversity of funding sources that culminated in the joy and excitement of the opening day, on Saturday, June 16th.
This video is a chapter of a multi-part BCB video podcast series, including:
Interview with project visionary, Stacy Marshall (Owen's Mom)
Interview with organic gardening mentor, Ann Lovejoy
Interview with Parks District staff leader, Terry Lande
Credits: BCB videographer and video post-production: John McKenzie; BCB host: Channie Peters; BCB social media publisher: Barry Peters.
---