Bainbridge Video Podcasts:
Earth Day poetry read aloud for creatures at risk of extinction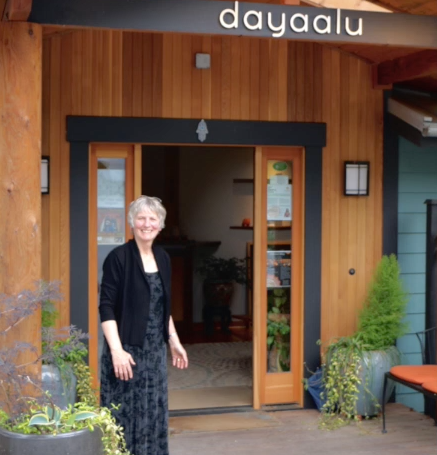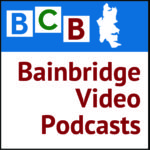 On the evening of this year's Earth Day in April, scientists gathered to read poems of lament — or "keening" — with poetry speaking for endangered species. The poems were written by local Island poet Bobbie Morgan.
The word "keening" comes from the Irish and Scottish Gaelic term caoineadh ("to cry, to weep"). It is a lament for the dead customarily for women to wail or keen at a funeral (source: Wikipedia).
In this 10-minute video podcast, we see an excerpt from the event, including the readings of four poems for four endangered animal species. During the program on that Earth Day evening in April, twenty poems were read by 20 current (and future) locally-resident scientists, depicting threatened animals from 20 biological regions ("biomes") of the world.
Bobbie hopes that this poetry will enhance our experience of science and bring us to a stronger vision of a healthy future for our natural environment and earthly home.
This event was publicized by Earth Art Bainbridge — a project of Sustainable Bainbridge — which sponsored a series of explorations of climate change by artists and writers in our community, which were presented prior to, and on, Earth Day weekend.
The evening was made possible by Bobbie and the scientists who volunteered to read her poetry. John McKenzie, who is the volunteer cinematographer and executive editor of this video podcast, also voluntarily created a slideshow that played during the readings. Marcus Lang and Dusty Collings performed music that enhanced the experience of the evening.
Sue Steindorff and Jeny Vidal made the Dayaalu Center available for the event, in the heart of Winslow. Additional partners and sponsors included: Artopia Creative, OfficeXpats, Arts and Humanities Bainbridge, Sound Repro and Sustainable Bainbridge.
The 66-minute video of the full event can be viewed on the Art for Climate Change website.
You can also visit Art for Climate Change on Facebook.
Credits: BCB volunteer cinematographer and video editor: John McKenzie; BCB social media publisher: Barry Peters.
---