Podcast: Who's On Bainbridge:
Local artist Rachel Feferman lives on at Bainbridge Island Museum of Art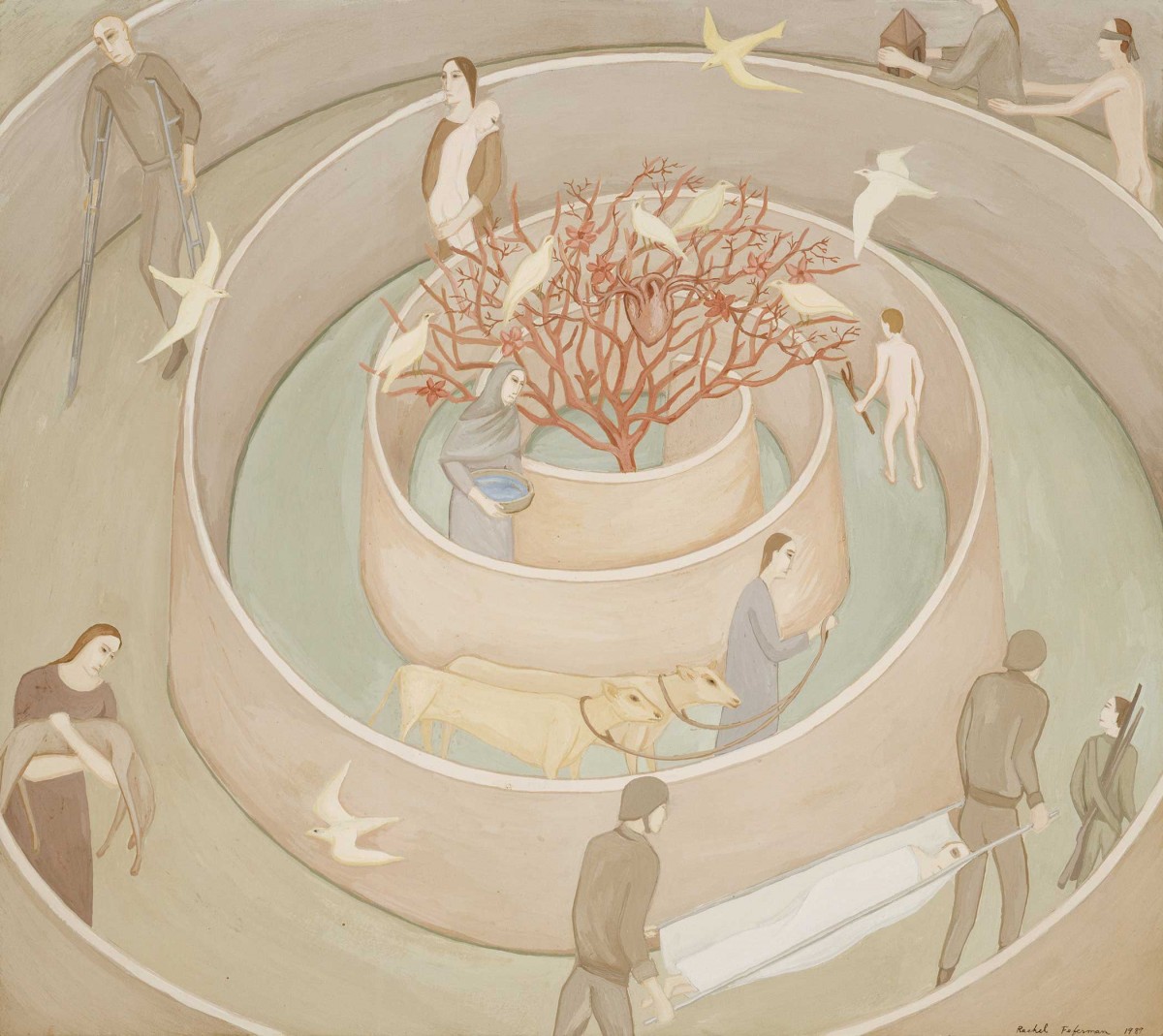 Bainbridge Island Museum of Art executive director and curator Greg Robinson, and museum founder Cynthia Sears, talk about artist Rachel Feferman, who died in 2010.
Feferman's life's work lives on at the art museum in an expansive retrospective in the gallery bearing her name. The exhibition will continue through February 15, 2015.
Greg Robinson and Cynthia Sears tell BCB host Channie Peters about Feferman's life, her art, and how they intersect.  A sensitive person, deeply affected by events in the world, particularly the Holocaust, Feferman's drawings progress from starkly portrayed images to ones that balance dark elements with beauty and comfort.  The artist needed to hold onto beauty to remain sane amidst the horrors in the world around us, and this is reflected in Feferman's "Golden Hands" series of drawings.
Listening to this conversation with Greg and Cynthia gives us a personal and aesthetic sense of who the artist, Rachel Feferman, is.
Both the retrospective exhibit and this episode of Who's on Bainbridge are unusual in featuring a person no longer living. But she lives on in the body of her art work that is now on display in the museum on Bainbridge Island, and through the museum's gallery that bears her name.
Credits: BCB host: Channie Peters; BCB audio editor and social media publisher: Barry Peters; images of Rachel Feferman's artwork is courtesy of the Bainbridge Island Museum of Art and is also found on BIMA's website.
---
---