Podcast: Who's On Bainbridge:
Long-time owners of "The Traveler" business on Winslow Way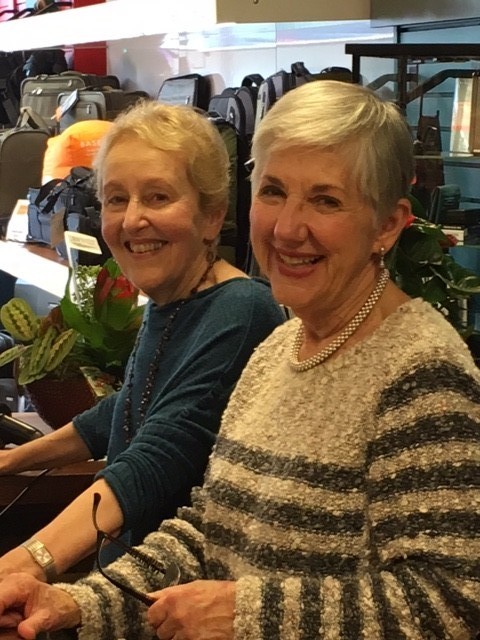 In this podcast, Barbara Tolliver and Susan Taylor, owners of one of Bainbridge Island's oldest retail establishments, The Traveler, talk about the store's 20-year history, and its evolution from a travel bookstore to a large multi-product travel store in the heart of Winslow Way.
Now tripled in size, the store has offerings far beyond the original staple of travel books and maps. In addition to luggage, clothing, travel accessories, and entertainment for traveling children, The Traveler will also use its newly expanded space to host small classes on travel tips, such as packing, travel with children, language coaching for popular countries. And The Traveler will periodically host events about travel and traveling.
Susan and Barbara, who are of course avid travelers themselves, talk about some of their favorite travel destinations and experiences (you may be surprised!), and how these trips have informed their business.
The Traveler is now located on the north side of Winslow Way, in the center of the block between Madison and Erickson, where Paper Products used to be located.
Credits: BCB host: Channie Peters; BCB audio editor: Tim Bird; BCB social media publisher: Barry Peters.
---
---