Podcast: Who's on Bainbridge:
TJ Faddis and the Lynwood Theater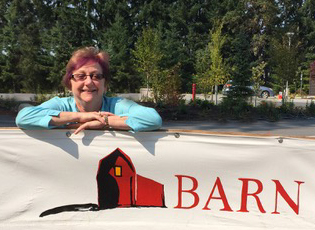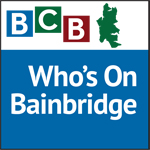 The Lynwood Theater could very well be the "Who" of this Who's On Bainbridge podcast, since its presence in this small community contributes to making Bainbridge such a special place to live.  But it was TJ Faddis who turned this old and ordinary theater into the art theater it is today.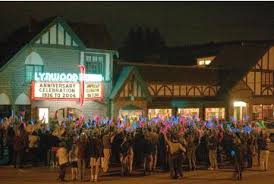 From 2000 until 2011, TJ managed and curated foreign films and documentaries at Bainbridge's iconic art theater at Lynwood Center. Over that time the Lynwood became a place where islanders could come, spend a couple of hours watching a film, and return home feeling uplifted, stimulated, and with newly opened hearts and minds.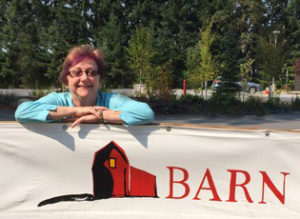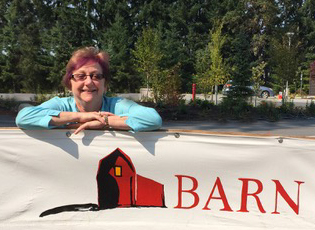 In this podcast, TJ reminisces with BCB host, Channie Peters about her 11 years at the theater, recalling some of her most memorable moments and memorable films. Listen here, and learn how she got there, why she loved it, how she selected the films, and what she loved about it.
You'll also learn how the Lynwood Theater came to be differentiated as the island's unique "art theater," and how Michael Moore's Fahrenheit 9/11 gave Bainbridge Island a very practical gift that we still enjoy every summer. Let's hear it for TJ and the Lynwood Theater!
Credits: BCB host: Channie Peters; BCB audio editor: Chris Walker; social media publisher: Diane Walker.
---