Meet Washington State Supreme Court Justice Sheryl Gordon McCloud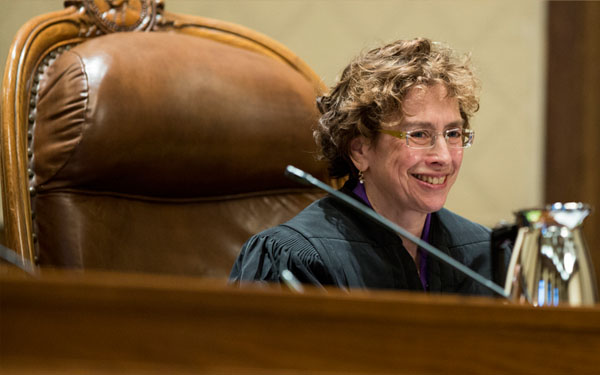 Bainbridge Islander Sheryl Gordon McCloud is a Washington State Supreme Court Justice, starting her second six-year term after winning re-election in November.
Having served as a criminal defense lawyer and an accomplished appellate lawyer, McCloud is the recipient of the Washington Association of Criminal Defense Lawyers' highest award, the William O. Douglas Award, in recognition of her "extraordinary courage" in being willing to take on some of the toughest cases.
Besides making important decisions about cases, she also has opinions about our judicial system and the way people treat it. Listen as she expresses her thoughts regarding election of judges versus appointment, and the one thing she'd change about our legal system given the opportunity.
To learn more about Justice McCloud, visit https://www.courts.wa.gov/appellate_trial_courts/supreme/bios/?fa=scbios.display_file&fileID=gordon_mccloud.
Credits: BCB host: Sandy Schubach; audio editor and publisher: Diane Walker; social media Jen St. Louis.
---