Erik Peterson's art at the Library for December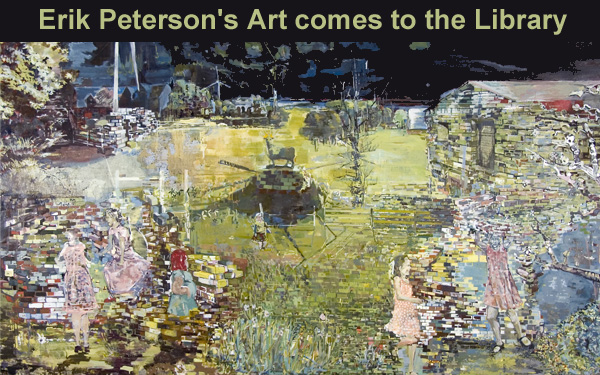 In this podcast Erik Peterson reflects on his approaches to painting and the influences that have shaped his complex and evocative style.
The paintings for the library show are a result of 14 years of loosely focused, highly devoted, daily painting practice and 11 years of formal studio art education provided by Bainbridge public schools, the University of Washington, and American University. Erik also credits his two loving parents who did their best with a sensitive and quietly rebellious kid.
Erik's exhibit will open during the First Friday Arts Walk at the Bainbridge Public Library on December 6 from 5-7 pm, and will be on display for the month of December.
Credits: Host and Editor: John Fossett; Publisher: Chris Walker
---