Podcast: What's Up Bainbridge:
July 30 meeting for bike-pedestrian ferry vicinity improvements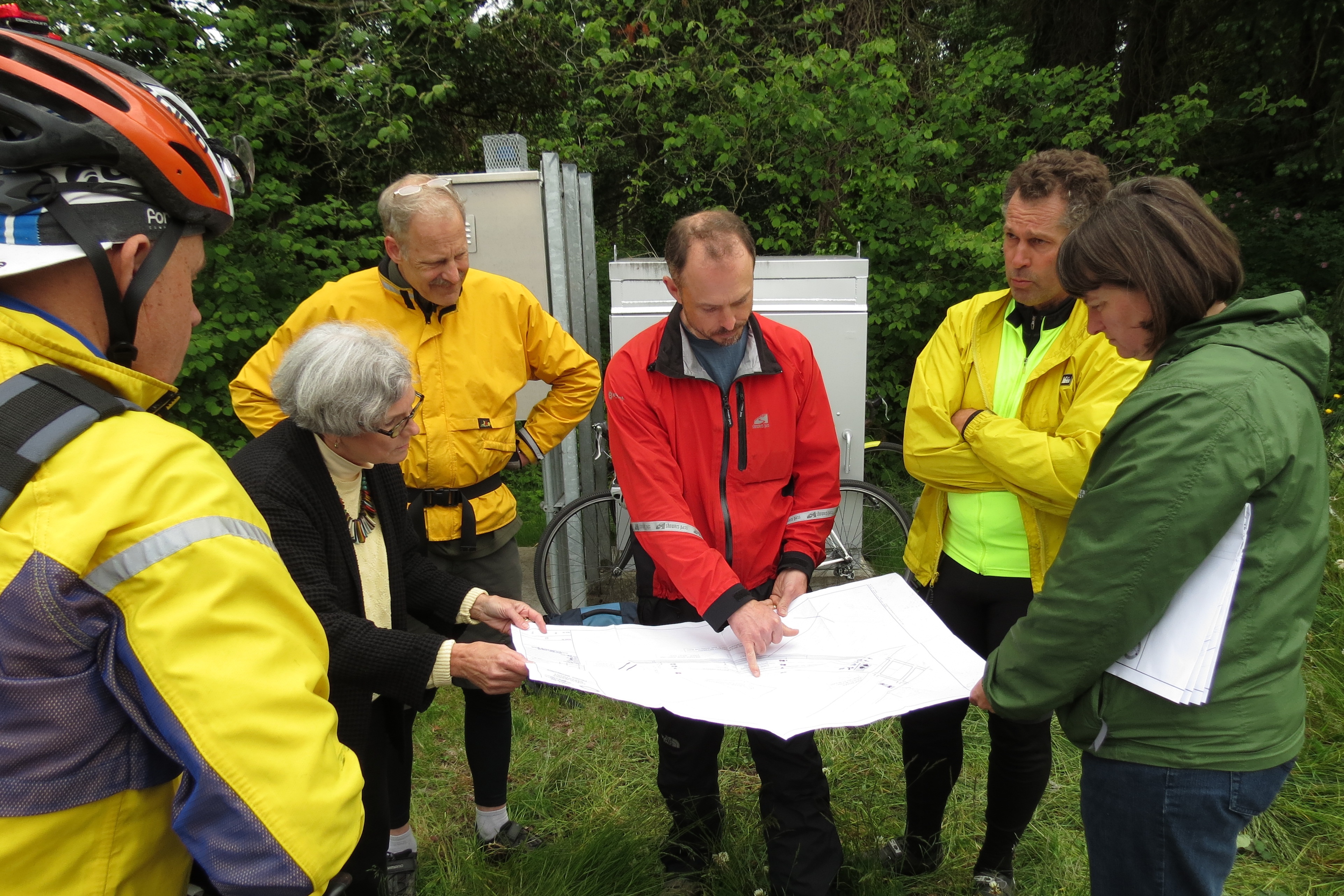 In this 5-minute preview of a July 30th public meeting, BCB's Lyssa Danehy deHart speaks about ferry issues for cyclists and pedestrians with two knowledgeable sources.
This podcast episode features Chris Hammer, who is the Engineering Manager with the Public Works Department of the City of Bainbridge Island, and Don Willott, who is a long-time active citizen-volunteer member of the City's Non-Motorized Transportation Advisory Committee.
In this podcast, they discuss the upcoming public meeting to help determine the design for this project for roadway, bike lane, shared lane, walkway, lighting, landscaping and safety improvements for cyclists and pedestrians near the Ferry terminal on Olympic Drive.
The project is in its design phase, so the City is welcoming interested citizens to provide community input on design elements of the project.
The City will present conceptual drawings of alternative designs for improvements, and is seeking public input prior to developing the final design. Construction is anticipated in 2015.
For further information about the project, visit the City's webpage for the project here.
To view one of the three concept drawings to be discussed at the July 30 public meeting, click: Improvements – Concept 1 of 3
Credits: BCB Host, studio tech and editor: Lyssa Danehy deHart;  BCB What's Up music: Tim Bird; BCB ferry music: Dogfish Bay Studios; podcast art: artopia creative.
---
---