Podcast: What's Up Bainbridge:
Oct 15th LWV forum features State Legislature candidates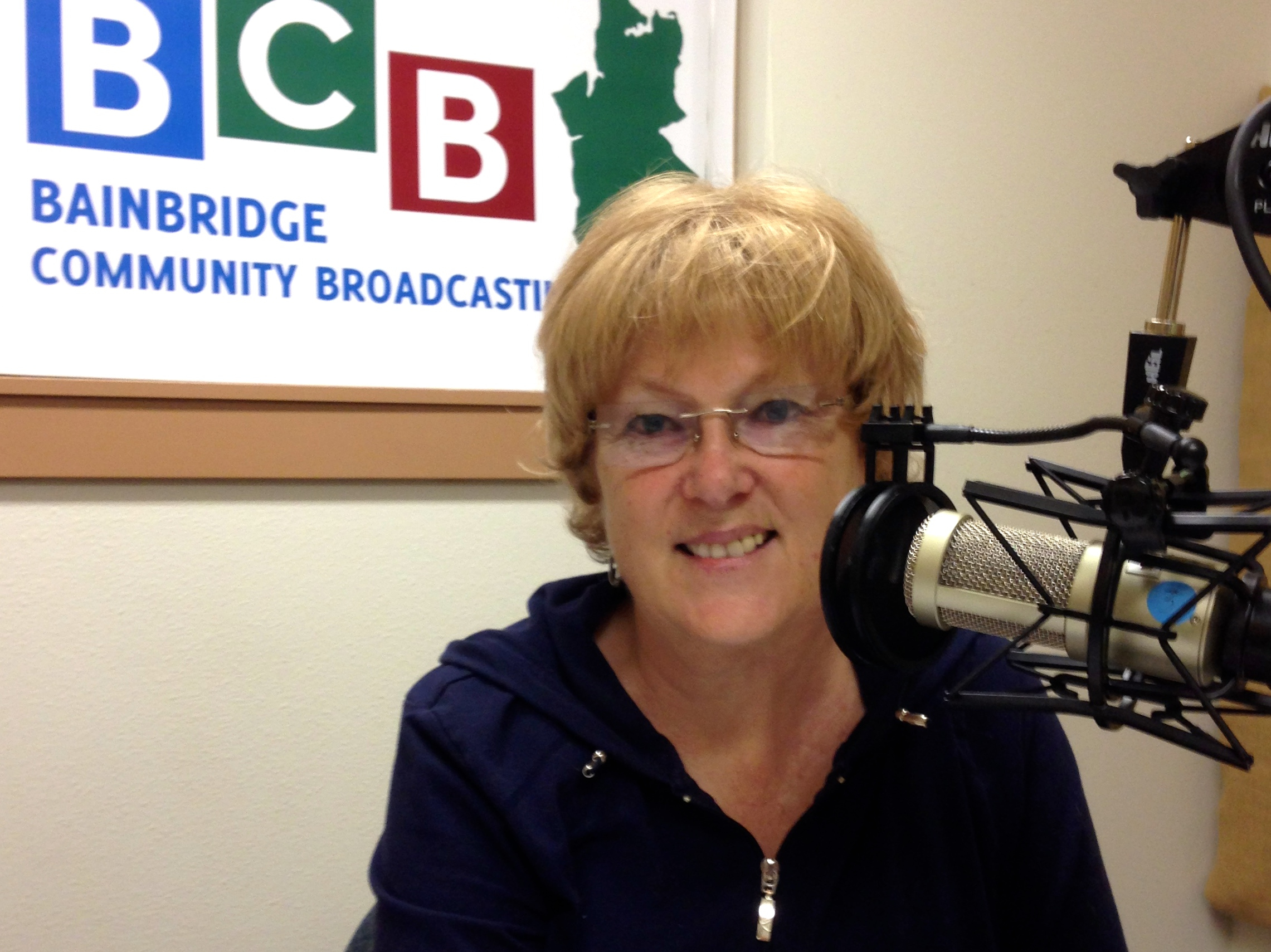 In this podcast, Maurie Louis of the League of Women Voters of Kitsap describes the October 15th candidate forum at Bainbridge Island City Hall. The Bainbridge forum is one of the six candidate forums hosted by the Kitsap LWV during October in Bainbridge, Poulsbo and Bremerton. each of which can be viewed from links that will be posted on the Kitsap LWV website soon after each forum occurs.
On Wednesday evening, October 15th, from 6:30 to 7:45pm, you can attend the City Hall forum with the candidates for the two State Legislature positions that represent Bainbridge Island and our 23rd Legislative District.
Speaking that evening will be our Position 1 incumbent Representative Sherry Appleton (a Democrat), and her challenger Scott Henden (a Republican).
At the same forum, our Position 2 incumbent Representative Drew Hansen (a Democrat) will face his challenger James M. Olsen (a Republican).
Cable Channel 12 will televise that forum to Bainbridge Island subscribers on Thursday the 16th at 8pm.
The League is also sponsoring other candidate forums that will be televised on the Comcast Channel 12 — the public access cable channel serving Bainbridge.  For example:
Incumbent County Commissioner Linda Streissguth (a Democrat) will present remarks at the League's forum at Poulsbo City Hall on Monday October 13th at 7:30pm with her challenger Edward Wolfe (a Republican). See it on cable Channel 12 on Tuesday the 14th at 7:30pm.
Earlier that evening, at 6:30, the County Auditor Candidates — Dolores Gilmore (D) and Kelly Emerson (R) — will appear, as will County Assessor candidates — Paul Andrews (D) and Phil Cook (R).  See Channel 12 on the same day and time.
Our incumbent Congressman Derek Kilmer (D) will face challenger Marty McClendon (R) at the League's forum in Bremerton on October 14th.  See Channel 12 at 11pm on Wednesday the 15th.
A link to the videos will also be posted on the website of the League of Women Voters of Kitsap.
Credits:  BCB host and publisher, Barry Peters; BCB editor Stuart Stranahan.
---
---