Podcast: What's Up Bainbridge:
Music event on Oct 17 at Spacecraft in Rolling Bay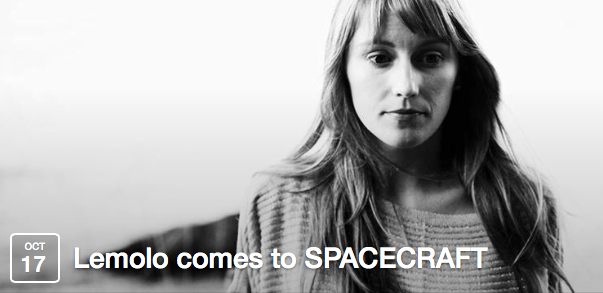 In this podcast, we meet Morgan Terry and Cortney Wollaston, who are two founders of Spacecraft — an innovative venue for music and arts in Rolling Bay on Bainbridge Island.
Spacecraft is a nonprofit arts organization on a mission to bring new art and energy to Bainbridge Island. Visit Spacecraft on Facebook
On their Facebook page, they describe their mission as being "a collaborative nonprofit where artists of all ages and backgrounds can explore meaning in new and authentic ways" with a space that is "ideal for experiencing fresh craft, as well as witnessing established artists in an intimate setting."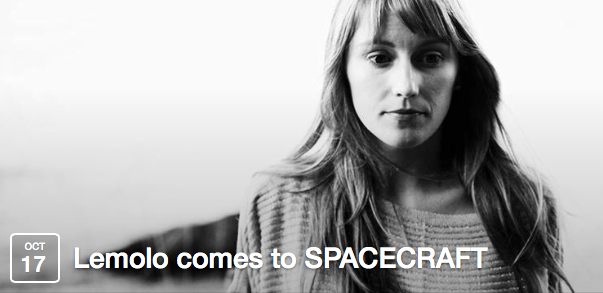 In their conversation with BCB host Stuart Stranahan, Morgan and Cortney describe several upcoming music events at Spacecraft from October through December — including something special for Halloween.
The next music event is Friday, October 17th at 7pm. The main performer that night will be Lemolo. Lead vocalist, Meagan Grandall, grew up in neighboring Poulsbo.
Rosehips, an even more local duo from Bainbridge Island, will be the opening act that evening.
Here's what Spacecraft, on their Facebook event page, has to say about Lemolo:
"Lemolo is the dream pop brainchild of Seattle musician Meagan Grandall. Grandall grew up in the sleepy town of Poulsbo, WA and spent her childhood meandering along the town's most scenic road, Lemolo Shore Drive. After graduating from Seattle University in 2009, Grandall decided to turn her passion of writing and performing music into a career and has been performing her music with Lemolo ever since. The band's debut full length album, The Kaleidoscope, was self-released in 2012. The album was included in KEXP's "Top Listener Voted Albums of 2012″ list, was a number one best seller at Sonic Boom Records and was also voted as the "Best New Music" of 2013 by City Arts Magazine. Grandall is currently recording the sophomore Lemolo album."
To attend the October 17th event, visit Brown Paper Tickets
Credits: BCB host and audio editor: Stuart Stranahan; BCB social media publisher: Barry Peters.
---
---