Podcast: What's Up Bainbridge:
Field's End October 18th Ann Hood talk on editing your own writing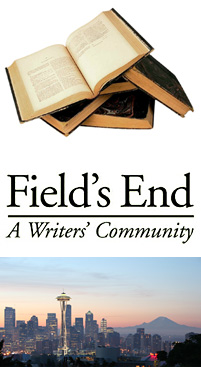 In this podcast, Barbara Clarke from Field's End and bestselling author and editor Ann Hood talk with BCB host Channie Peters about Ann's upcoming lecture on "How to Be Your Own Best Editor".
One of the hardest things for writers to do is judge their own work in progress. Commonly called revision, it produces groans from most of us working on a manuscript.
This Saturday, October 18th lecture on revision by Ann Hood will not only teach us to "cast a cold eye on our own work" but provide advice and tips.
Ann is the author of the just-released novel "An Italian Wife" and many other best-selling novels and essays. She is the editor of "Knitting Yarns: Writers on Knitting", which will be featured in an evening event (see prior podcast WU-081). She's received two Pushcart Prizes and is on the faculty of the MFA in Creative Writing program at The New School in New York City and is a frequent instructor at various conferences.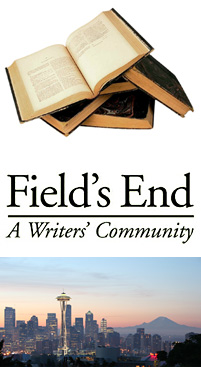 The venue for this Saturday October 18th 1-3pm event is the auditorium at Bainbridge Island Museum of Art at 550 Winslow Way E (the corner of SR 305 & Winslow Way — a short walk from the ferry).
Register now online at the Field's End website for the event that includes a Q&A and book signing. Or pay at the door, but BIMA auditorium seating is limited. Tickets: $25.
Credits: BCB host and text author: Channie Peters; BCB studio tech, audio editor and social media publisher: Barry Peters.
---
---