Podcast: What's Up Bainbridge:
Brewery at Coppertop has live music every Wednesday evening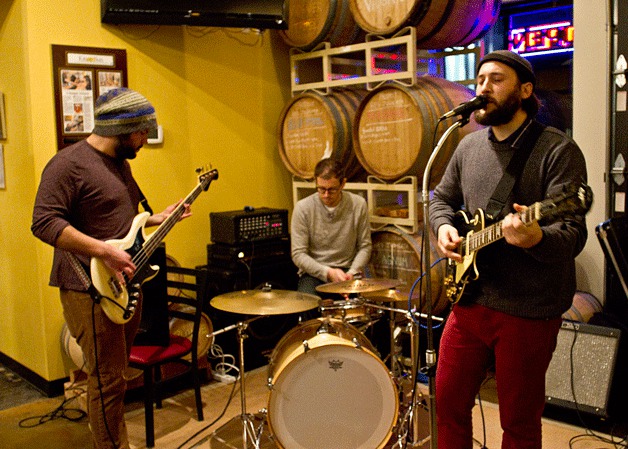 Great music and great beer go hand in hand – and this is literally what happens every Wednesday night at the Bainbridge Island Brewing Company's Tap Room.
Hear Ethan J. Perry describe the scene on this podcast.
Every Wednesday, local musician Ethan J. Perry and the Remedy Band set up shop in the corner of the tap room for 'Music to our Beers' –  two sets of tunes, including a jam with willing members of the audience.
BCB host Gary Bedell talked with Ethan in the BCB studios and learned about his songs, his band, his sound, and how a typical Wednesday night goes at the Brewery.
In this podcast, listen for a special musical treat, as Ethan plays a recording of a new song he is working on for their next album.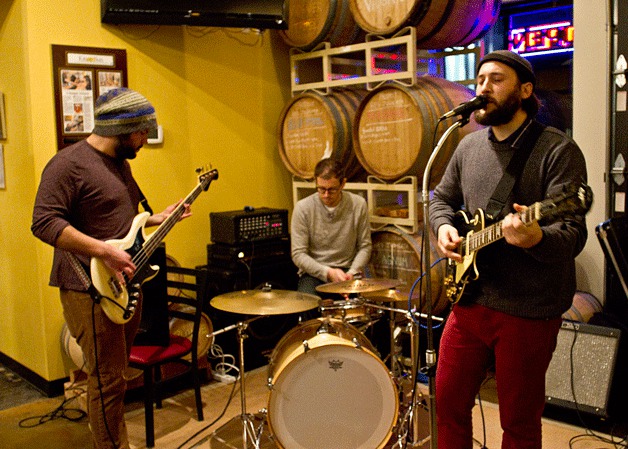 So, what is their sound like? The band describes their music as 'Americana Indie Technicolor Jazz'. And Jaimie Hawkins, an independent music reviewer, said of their music,  "[it's like] riding a horse through a desert in space."
Music to our Beers is on Wednesday nights, 7-9pm, at the Bainbridge Island Brewing Company, 9415 Coppertop Loop, in Bainbridge. See the Brewing Company website.
Learn more at the Ethan J. Perry website
Credits: BCB host: Gary Bedell; BCB editor: Tim Bird; BCB publisher: Barry Peters. Music credit: May the Sun (Come Ever Shining), written by Ethan J. Perry.
---
---