Podcast: What's Up Bainbridge:
Meet Your Soul with Elisa Romeo at Eagle Harbor Books March 8
Elisa Romeo is a soul intuitive, a licensed Marriage and Family Therapist, an author and a speaker. Through her spiritual awakenings and her work as a therapist, Elisa Romeo has become fluent in Soul, and she's prepared to tell us all about it when she introduces her new book, Meet Your Soul, at Eagle Harbor Books, Sunday March 8 at 3 pm.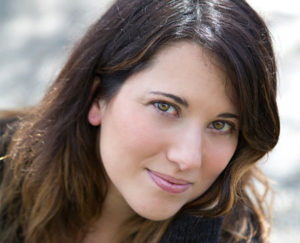 Highly recommended by Wayne Dyer, Elisa believes that not only do we all have a purpose, but we each hold within us powerful Divine potential that calls out for fulfillment. According to her, each of us have amazing psychic abilities, immense healing potential, and spiritual gifts which many of us have long forgotten. 
Her mission is to help us remember, to connect each of us to our unique Soul voice, and to reunite us with the loving Source of our being. In her private practice, which consists of thousands of clients worldwide, Elisa merges her background in depth psychology with an ability to directly communicate with Soul. Her goal is to remind each of us to listen to the guidance, power, and love of our inner Soul voice. 
Speaking the language of the Soul with humility, humor, and grounded candor, Elisa talks with BCB host Lyssa Danehy de Hart about her work and her new book.
To learn more about Elisa's work, visit http://www.elisaromeo.com  — and do stop by to meet her on March 8!
Credits:  BCB host, writer, audio tech and editor Lyssa Danehy de Hart; BCB publisher Diane Walker.
---
---