Podcast: What's Up Bainbridge:
Coast Guard Auxiliary offers safety course on Saturday August 8th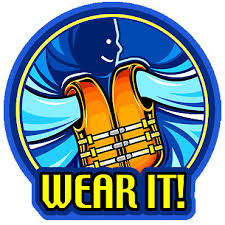 BCB's guest for this podcast is Grant Winther, a life-long boating enthusiast, and a member of the U.S. Coast Guard Auxiliary.
Grant is an expert on boating safety and how to navigate the hazards of life on the water.  On Saturday August 8th, he will be the instructor for the Washington State Safe Boating Course — "About Boating Safely".  It is an 8-hour introduction which includes course material on: boat types, safety equipment, navigating Puget Sound, situational awareness, mechanical difficulties, chart reading, anchoring & docking, and even tying mariners knots.
The course will be held at the Eagle Harbor Congregational Church, at 105 Winslow Way West, from 8am-5pm. There will be an hour for lunch. Arrival by 7:45am is required for registration.
Sanctioned by the U.S. Coast Guard, the course is required for anyone operating a water craft, and the Safe Boating Certificate may qualify for reduced insurance charges.  Safe boating awareness has proven to reduce accidents and injuries, and to reduce conflicts with shoreline property owners.
The charge for the class is $35 per person, or $50 per family (all members are encouraged to attend.) The price includes the course book, test, and Certificate of Completion.
For more information, contact Grant Winther by email.
Credits:  BCB host: Nancy Soule; BCB audio editor: Finn Mander; BCB social media publisher: Barry Peters.
---
---