Podcast: What's Up Bainbridge:
Film Noir movie series at the Art Museum cinema auditorium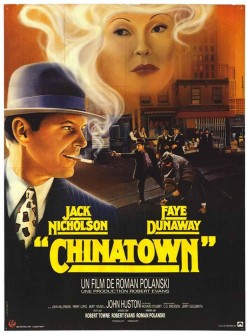 In this podcast, John Ellis and Frank Buxton describe the series of six classic Film Noir movies they are hosting at the Art Museum auditorium this month and next.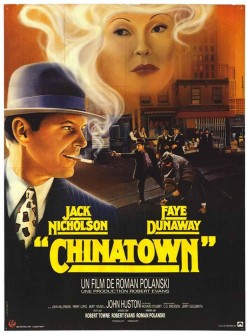 For six successive Tuesday evenings, starting Sept 22, enjoy a reception, notable movie, commentary and Q&A.  A prior dinner is optional. The Art Museum's auditorium has soft comfortable seating for about 100, with a wall-sized big screen and excellent high fidelity sound.
The series starts with Chinatown, a much-praised 1974 film starring Jack Nicholson and Faye Dunaway, and directed by Roman Polanski.  There will also be a special guest speaker that night who is the founder of the Film Noir Foundation. Plus, there will be an optional grand opening dinner at the Bistro.
Other films in the series will include (not necessarily in this order):
Criss-Cross – featuring scenes of 1949 Los Angeles rendered in black-and-white cinematography, starring Burt Lancaster;
Double Indemnity – the essential film noir movie, directed by Billy Wilder, starring Fred MacMurray, Barbara Stanwyck and Edward G. Robinson;
Sunset Boulevard – with Gloria Swanson, William Holden and Buster Keaton;
In a Lonely Place – with Humphrey Bogart; and
Blood Simple – the first feature release (1984) by the successful Coen brothers team.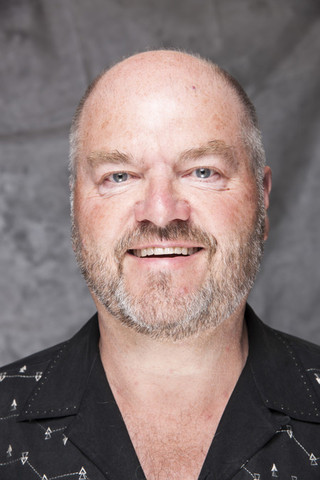 Tickets are limited and can be obtained from the BIMA website.
John and Frank are also known for their comedy improv group — The Edge — that has performed for almost 20 years at BPA. Turns out they are both movie enthusiasts. Last year, they hosted several films at BIMA — including silent films, comedies and film noir. They are bringing back the film noir series by popular demand – with a new set of films.
Credits: BCB host, audio editor and social media publisher: Barry Peters.
---
---