Podcast: What's Up Bainbridge:
Town & Country Market Sept 17th open house party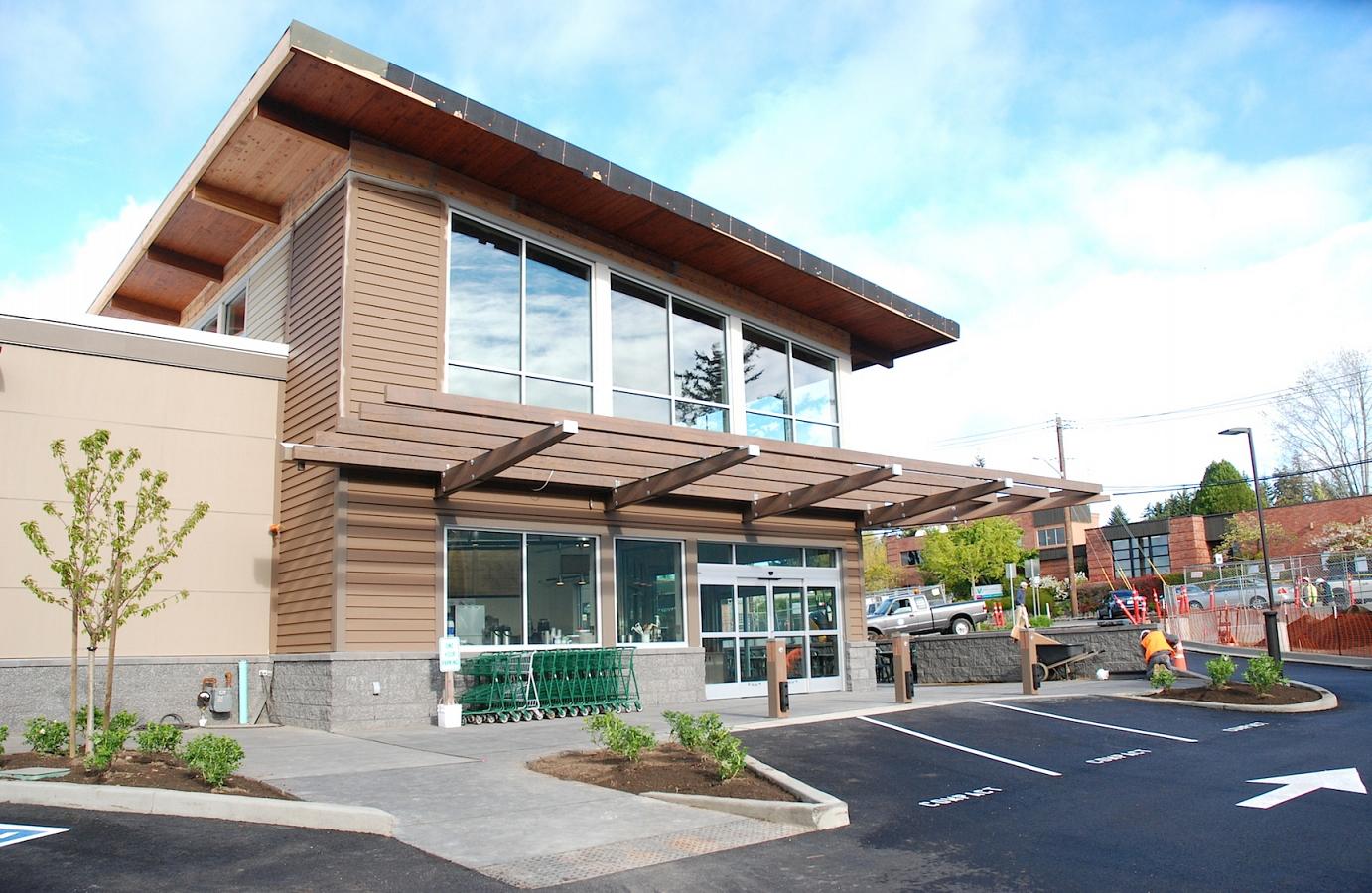 In this podcast, two employees of Town & Country Market describe the remarkable results of the 18-month renovation of the iconic downtown Winslow Way food market.
And they preview the celebratory open house party that's set for Thursday September 17th, from 6pm to 8pm. Stop by for free food samples amidst music from a local jazz combo.
We hear from Steve Vadset, assistant to store manager Rick Pedersen, and Becky Fox Marshall of the T&C marketing team. They describe the new store features that resulted from the very extensive renovation, and talk about the experience of keeping the store open to shoppers while the store transformed itself.
Among the new in-store features are:
the new Recipes Bar, with the ability to consult and email any of the thousands of online T&C  recipes;
a staffed sushi bar that will open soon;
customer seating for more than 100 so you can dine on what you buy in the store;
an open-oven flatbread cafe, near the coffee-espresso bar and not far from the open bars for salads, olives and hot dishes;
a flavor aisle with bulk spices and herbs; and
a draft beer station where you can bring your glass growler jug for a refill.
Behind the scenes, it's a story of remarkable energy savings. On the roof, there are 120 new solar panels. There's now 49 percent less energy used per square foot. T&C was the first private-sector project to use an energy-conservation bond from the state Housing Finance Commission. And T&C is seeking a LEED Gold green-building certification.
Racks supply lockable spaces for dozens of bicycles, and many new trees have been planted. Electric cars will find two recharge stations.
Credits: BCB host, audio editor and social media publisher: Barry Peters.
---
---