Podcast: What's Up Bainbridge
Karen Hallis talk at Waterfront Park Center on organizing home spaces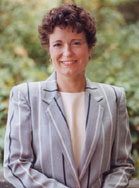 Clutter got you down?  Feeling overwhelmed? Karen Hallis can help!
In this podcast, personal organizer Karen Hallis talks about her upcoming workshop, Changing Places, Homes in Transition, coming up on October 17th at Bainbridge Island's Waterfront Park Community Center, from 9 am to 1 pm.
Karen talks here about some of the challenges people face when paring down and why she loves her work.
During her four hour interactive workshop, participants will learn how to clear out a home and prepare it for transfer, whether moving to a smaller home or dealing with a significant life event such as divorce, financial change, illness, or a move to assisted-living. The workshop will also be helpful to those in the caretaker role, or those working with an estate after the death of a loved one.
Karen brings 30 years of experience as an attorney, organizer and certified professional coach to her work, and has always helped people to navigate clearing and organizing their spaces.
Bring a box of miscellaneous items to sort during the last hour of this informative four hour workshop. (This can be anything from flotsam and jetsam in that pesky junk drawer to that mystery box collecting dust in the garage!)
For registration information, go to the Bainbridge Island Parks and Recreation website (note that the class time is incorrect in the flyer). The workshop goes from 9 am-1 pm, October 17th. You can also contact Karen through her website at www.karenhallis.com for more information about her work and to connect with her new blog.
Credits: BCB host: Anna McClain; audio editor: Chris Walker; publishers Chris and Diane Walker.
---
---