Podcast: What's Up Bainbridge:
Preview of Film Festival at Art Museum on Wed evening Sept 7th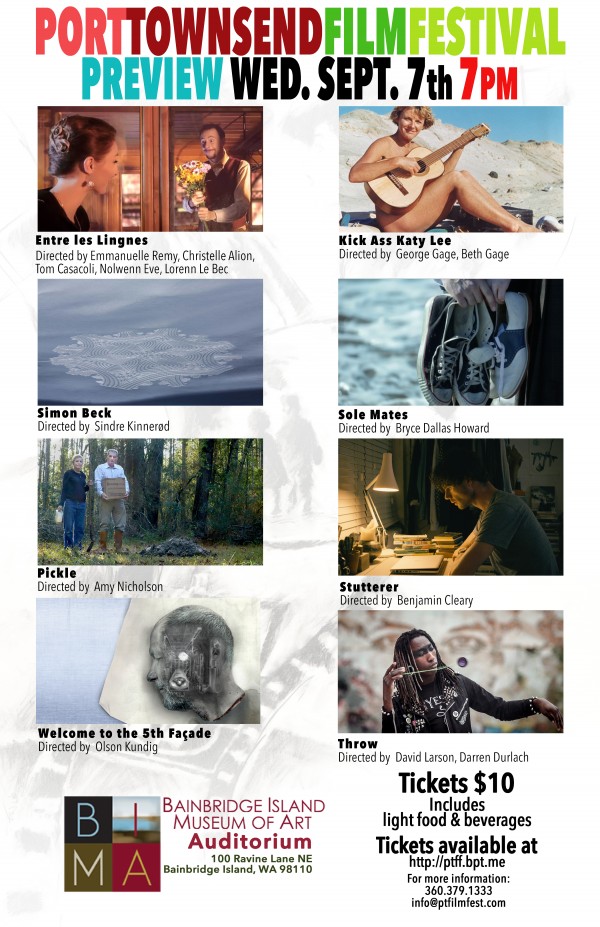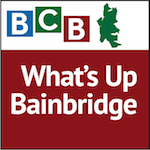 At 7pm on Sept 7th, the Port Townsend Film Festival will be previewing eight short films at the Bainbridge Island Museum of Art, as a sneak peek at some of the 97 films that will be showing in Port Townsend's celebrated annual festival on the weekend of Sept 23-25.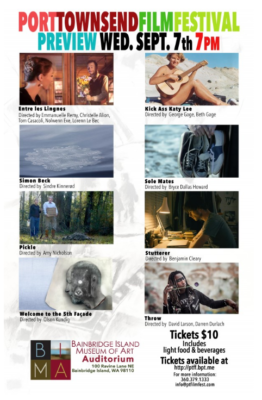 In this podcast interview, Film Festival executive director Janette Force tells BCB about the special program she has put together for this preview, consisting of eight short films. They range from science fiction to a documentary about the outdoors, and from animation to live actors, including both documentaries and narratives.
The breadth of the preview ranges from a film by a first-time filmmaker (Seattle architectural firm Olson Kundig producing "Welcome to the 5th Facade") to one that won an Academy Award for Best Short Film ("The Stutterer" directed by Benjamin Cleary).
The films run from 1-1/2 minutes to 15 minutes. The first half of the program will be 30 minutes, followed by an intermission with beverages and light snacks, and then another 33 minutes of films.
This unique program of short films is designed to show many worthwhile shorts we would not see anywhere else, except at the Pt Townsend Film Festival where each will be paired with a full-length feature film.
The eight short films from the festival that you will see on September 7th are:
"Entre les Lignes": Directed by Emmanuelle Remy, Christelle Alion and Tom Casacoli.
"Simon Beck – Snow Artist": Directed by Sindre Kinnerød.
"Pickle": Directed by Amy Nicholson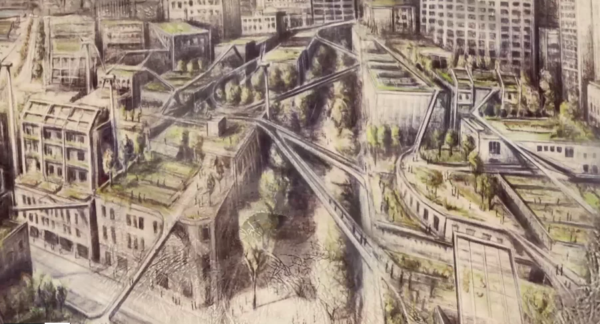 "Welcome to the 5th Façade": From Seattle architecture firm Olson Kundig.
"Kick Ass Katy Lee": Directed by George Gage and Beth Gage.
"Sole Mates": Directed by Bryce Dallas Howard.
"Stutterer": Directed by Benjamin Cleary
"Throw": Directed by David Larson, Darren Durlach
Purchase tickets to the BIMA preview at Brown Paper Tickets.
For more information about the Port Townsend Film Festival, see the Festival website.
Credits: BCB host: Channie Peters; BCB audio editor and social media publisher: Barry Peters.
---

---
---