Podcast: What's Up Bainbridge:
Big science for little people: Lynn Brunelle at Eagle Harbor Books and Kidimu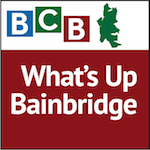 In this 12-minute podcast, local author and illustrator Lynn Brunelle joins us in the BCB studio to tell us about her upcoming visits to Eagle Harbor Books and the Kids Discovery Museum "KidiMu".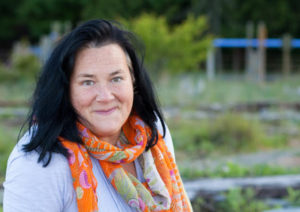 She'll be sharing insights from her latest book, "Big Science for Little People: 52 Activities to Help You and Your Child Discover the Wonders of Science".
She'll speak to educators, parents and other adults at the bookstore on Thursday Sept. 22 at 7pm (with light refreshments) and have an interactive science presentation for kids at KidiMu on Friday Sept. 23 at 4:30pm. Neither a ticket nor an advance reservation is required for either event.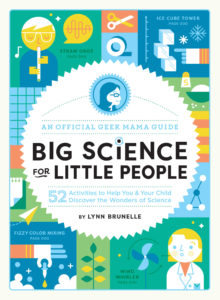 With 4 Emmy awards for her work on the "Bill Nye the Science Guy" television show and over 40 books to her credit, Lynn is a master at messages. In this book, she uses an engaging tone and quirky humor and illustrations to inspire kids (and adults) to fall in love with the wonders of science.
In this interview, Lynn describes how she believes that everyone is born naturally curious about the world. And she says that the world needs that passion to flourish as we search for solutions to global science-related issues. Her books have numerous fun experiments and tips for using common household items to explore scientific principals in ways that the whole family can enjoy.
More information about Lynn and her books can be found on her website.
Watch her website in order to catch her upcoming hilarious music video to celebrate her new book. At BCB, we heard a rumor that the music for this particular promotional video will be borrowing (with a smile) from the Broadway hit: Hamilton, the musical.
Credits: BCB host: Wendy Wallace; BCB audio editor and social media publisher: Barry Peters.
---

---
---