Podcast: What's Up Bainbridge:
Distinguished Scottish author Alexander McCall Smith will speak on Oct 15th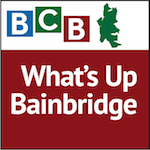 In this 12-minute podcast, we meet best-selling author Alexander McCall Smith, via Skype from his home in Edinburgh, Scotland. He will be flying in to speak on Bainbridge Island about his latest detective novel, Precious and Grace, and his many other series of books.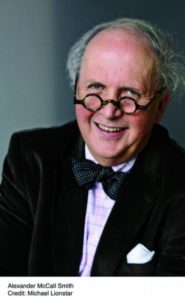 His free event at the Commons room of Bainbridge High School, on Saturday Oct. 15th at 2:30pm, is being hosted by Kitsap Regional Library, Eagle Harbor Books and Liberty Bay Books.
As you'll hear in this conversation with BCB's Channie Peters, Mr. McCall Smith is the author of several diverse series of novels and is also professor emeritus of medical law at the University of Edinburgh. He has served with many national and international organizations concerned with bioethics.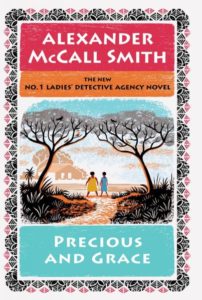 The author was born in what is now known as Zimbabwe and was a law professor at the University of Botswana. His latest book, the 17th in his series of "No. 1 Ladies Detective Agency" novels, takes place in Botswana and features the fictional lead character Precious Ramotswe as the country's premier lady detective.
As our BCB host asks in this interview: "How does an emeritus professor of medical law — a gentleman — get inside the head of a woman from Botswana?"
For further information about this "West Sound Reads" event, visit the website of Eagle Harbor Books or Kitsap Regional Library.
Credits: BCB host: Channie Peters; BCB audio editor and social media publisher: Barry Peters.
---

---
---