Podcast: What's Up Bainbridge:
Yoko Murao returns to teach calligraphy, July 15 at the Bodhi Center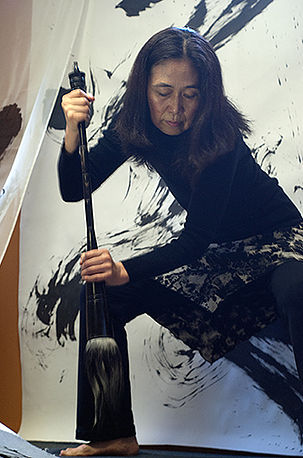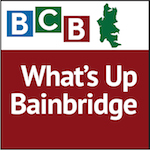 Whether she is teaching children or adults, calligrapher, artist, teacher, and dancer Yoko Murao doesn't so much teach as guide her students; helping them to discover their own unique artistic voice.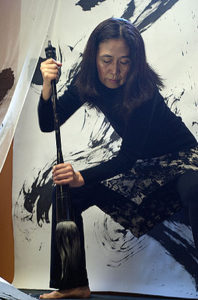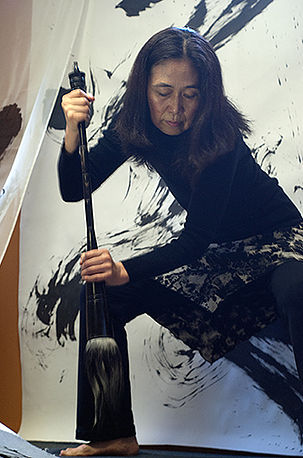 There is, therefore, no prescribed format for her calligraphy classes: from the moment each student picks up the brush, each experience is different. What's important is the wide-eyed wonder in the eyes of her students when they create the Chinese or Japanese characters with their brushes.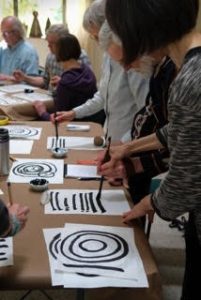 You, too, can discover your inner calligrapher when Yoko returns to the Bainbridge Bodhi Center on Saturday, July 15th to teach "Calligraphy for Beginners." To sign up for this exciting and inspiring class, visit the Bodhi Center website here.  All supplies (brushes, paper, ink) will be provided for use during the workshop.
Yoko Murao has been practicing, teaching, and exhibiting in the Pacific Northwest for over 35 years. She has taught at Seattle Asian Art Museum, Lakeside Upper School, Urasenke Tea School, Zen Center, and many Seattle Public Schools.  She has also exhibited in Japan and in the Pacific Northwest, and has created installations for private and public spaces.  For more about Yoko and her work, visit her website at yokomurao.com.
Credits: BCB host: Channie Peters; BCB audio editor: Chris Walker; social media publisher: Diane Walker.
---

---
---