Podcast: What's Up Bainbridge:
Port Townsend Film Festival preview at BIMA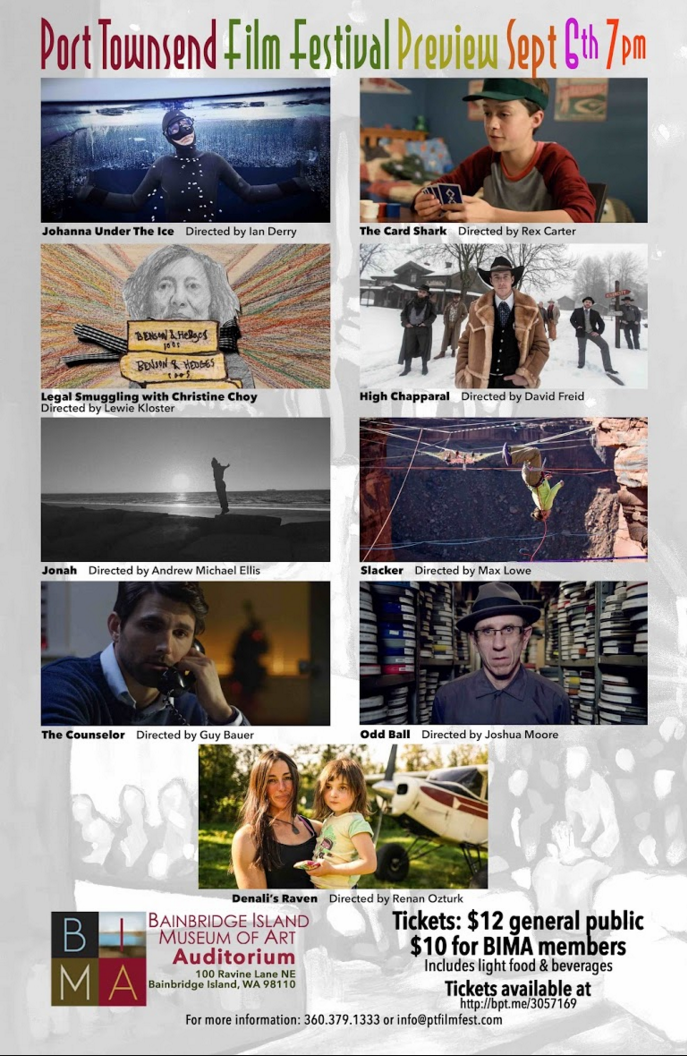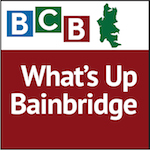 Janette Force, Executive Director of the Port Townsend Film Festival, will again bring a special festival preview to the Bainbridge Island Museum of Art at 7 pm on Wednesday, September 6.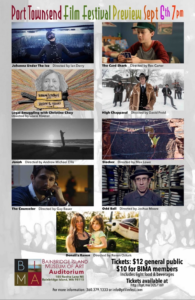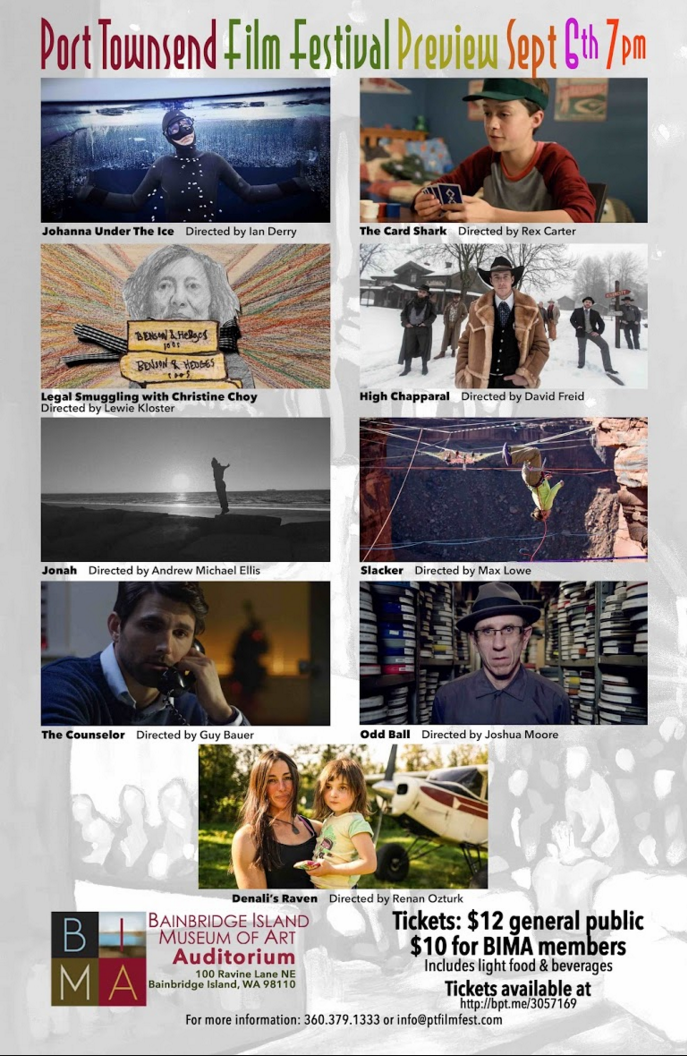 This year's festival preview will feature nine short films – documentaries, narratives and an animated film – to exemplify the depth and passion of the 88 films from 14 countries that will be featured at the festival, now in its 18th year. The preview is a great opportunity for us to see some of the shorts that will be paired with full length films at the festival.
In this podcast, Janette gives us a rundown of the diverse films in the preview screening. Their stories are unique and thought provoking, from Johanna Under the Ice, a documentary about a woman who deep dives through ice, to High Chapparal, a Swedish film about a Wild West theme park converted to a camp for refugees.  You won't want to miss these extraordinary films, which are unlikely to be seen anywhere else.
A complete list of the films at the preview on September 6th:
"Johanna Under the Ice" – Directed by Ian Derry
"The Card Shark" – Directed by Rex Carter
"Legal Smuggling with Christine Choy" – Directed by Lewie Kloster
"High Chapparal" – Directed by David Freid
"Jonah" – Directed by Andrew Michael Ellis
"Slacker" – Directed by Max Lowe
"The Counselor" – Directed by Guy Bauer
"Odd Ball" – Directed by Joshua Moore
"Denali's Raven" – Directed by Renan Ozturk
The preview program begins at 7 pm with two screening segments — each about 30 minutes — separated by an intermission, with tasty treats provided by the museum's bistro.
Once you've seen the preview, you'll see why the three-day festival — where the delightful town of Port Townsend is completely taken over by festival-goers, catered to by all the restaurants and stores — is so popular! More information about the festival will be available at http://www.ptfestival.com beginning in mid-August.
Tickets for the September 6th preview at BIMA can be purchased at Brown Paper Tickets.
Credits: BCB host: Channie Peters; BCB audio editor: Chris Walker; social media publisher: Diane Walker.
---

---
---