Podcast: What's Up Bainbridge:
Cellist Henderson returns to Bloedel with Parsa Duo September 3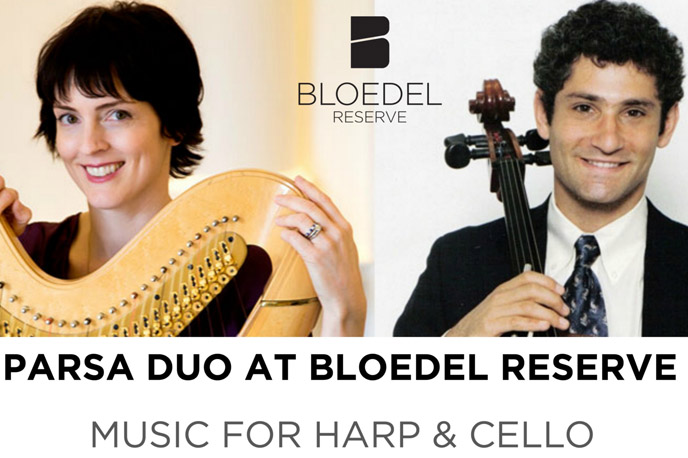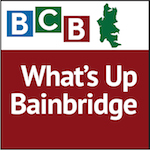 Dale Henderson, the renowned cellist who founded Bach in the Subways, will return to Bloedel Reserve on the evening of September 3rd for the final concert in the Reserve's Summer Concert Series. Together with Atlanta Symphony principal harpist, Elisabeth Remy Johnson, he'll be bringing us a unique and lively program of music for harp and cello.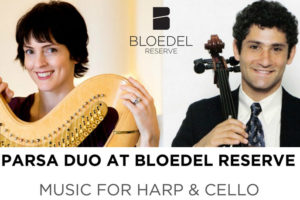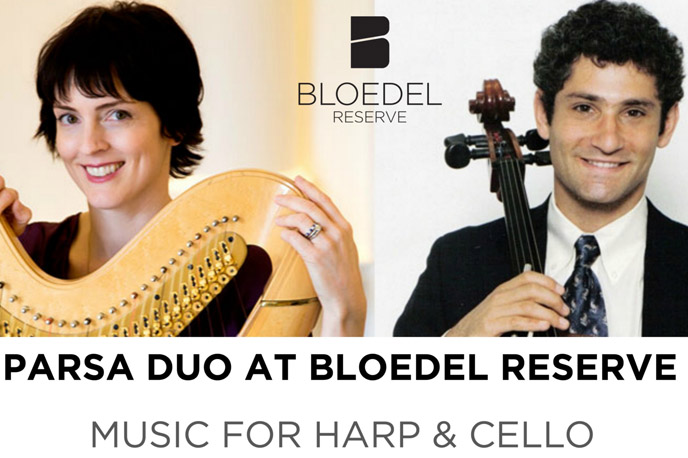 These two accomplished musicians trained together in Boston as young students, and reconnected in 2015 to form Parsa Duo.  Since then, the popular pair have performed around the country, their unusual instrumental pairing garnering  great acclaim.
Since there's not an abundance of music written for cello and harp, the two musicians transcribe parts originally written for other instruments — a task that requires a high level of patience and mastery to generate the magically beautiful music that results from their work. For Dale, however, "This program really was a labor of love. Parsa Duo has been one big, fun experiment!"
Pieces offered for the September 3 concert include audience favorites from the last three years of performance, he adds — "Our Greatest Hits so to speak! I'm tremendously excited to share this program with the audience at Bloedel."
The following music will be performed:
Chant du ménestrel………………….Aleksandr Glasunov (1865-1936)
Piece en forme de habanera……….Maurice Ravel (1875-1937)
Histoire du tango……………………..Astor Piazzolla (1921-1992)
Bordel  1900
Café  1930
Nightclub  1960
Concert d'aujourd'hui
Intermission
Kol Nidrei………………………………..Max Bruch (1838-1920)
Roumanian Folk Dances…………….Béla Bartók (1872-1958)
Joc cu bâta
Brâul
Pe loc
Buciumeana
For more information, or to order tickets, visit http://bloedelreserve.org/event/summerconcerts/.
Credits: BCB host: Channie Peters; BCB audio editor: Barry Peters; social media publisher: Diane Walker.
---

---
---