Podcast: What's Up Bainbridge:
"History on the Move:" History Museum Scavenger Hunt October 7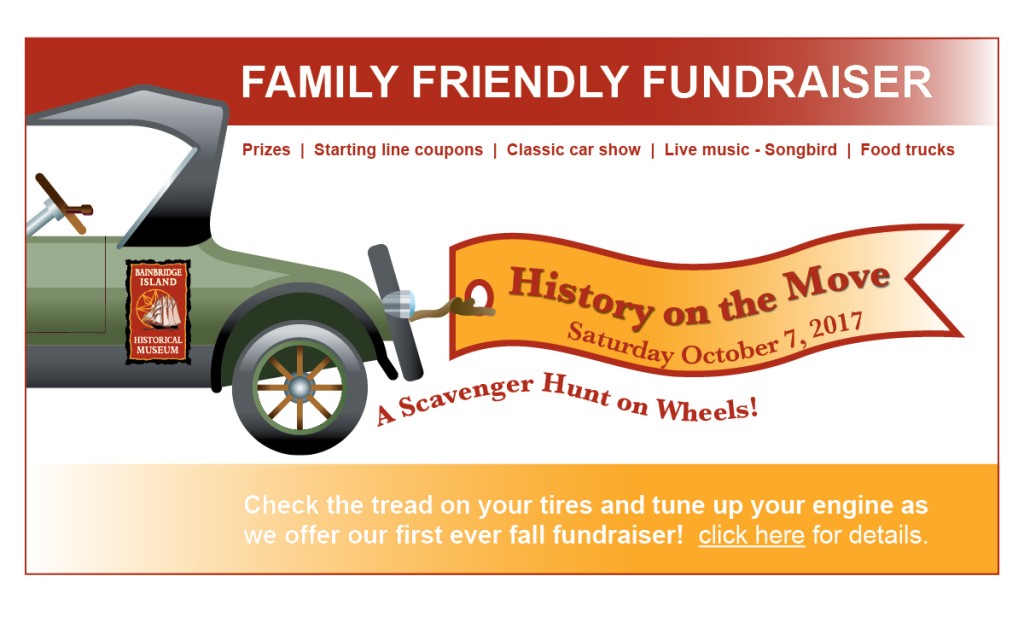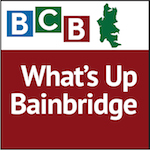 Bring a car full of family and friends and join History on the Move: a unique opportunity to explore our wonderful island!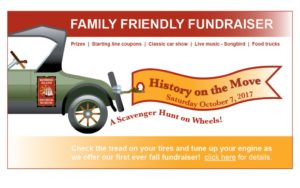 In this podcast, BI History Museum event organizer Sean Megy tells us about a unique fundraiser for the museum, the first of its kind on Bainbridge Island: a Scavenger Hunt on Wheels. The scavenger hunt will take participants to eight locations around the island to hunt for clues and learn some of the fascinating facts about Bainbridge Island.
History on the Move will unroll on October 7th from 1-5 pm, and the museum is hoping for at least 100 vehicles to register, each with as many team members as will fit inside. The advantage of a full carload? More family, friends, and fun — and more brainpower, to solve the riddles given at each stop along the route!
At 5pm, you'll join the other participants back at the museum for a grand celebration of the day, with food, live music, and prizes.
Sounds like a total hoot, right? Come join the party! For more information and to register your vehicle for this amazing adventure, visit the Bainbridge History Museum website by clicking here.
Credits: BCB host: Channie Peters; audio editor: Tim Bird; social media publisher: Diane Walker.
---

---
---