Podcast: What's Up Bainbridge:
Scott James discusses Prepared Neighborhoods at bookstore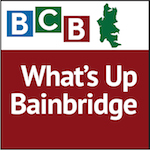 During a Fall week when the City of Bainbridge Island is hosting "Three Days of Preparedness" events, Bainbridge resident and first-time author Scott James is speaking at Eagle Harbor Books about his new book: "Prepared Neighborhoods: Creating Resilience One Street at a Time".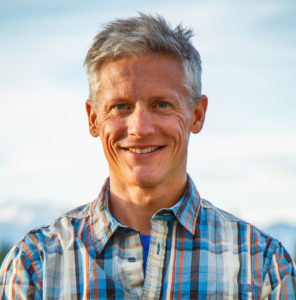 Scott's event takes place Thursday evening Sept 28th from 7pm to 8pm at the bookstore. Refreshments will be served. It will be an open discussion and Q&A about how we as individuals, families and neighborhoods can be better prepared — whether for "The Big One" or for various lesser emergencies.
Scott explains in this podcast why neighborhood action and collaboration and so valuable.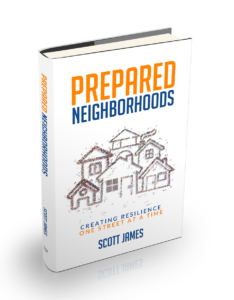 The same week, the City of Bainbridge Island is hosting its third annual set of three events about preparedness:
On Wednesday, Sept 27th, from 6-8:30pm, or alternatively from 7-9:30pm, attend PSE's Film Night featuring the world premiere of the third of a 3 part series by videographer Cameron Snow and geologist Greg Geehan: "The Geological Formation of Bainbridge Island." It's at the Pavilion.
On Saturday, Sept 30th, come to City Hall at any time between 10am and 2pm for a Preparedness Expo, featuring many tables of useful handouts and preparedness items, plus workshops on how to earthquake retrofit your home, or how to reunite with school children amidst a crisis.
On Sunday, Oct 1st, the City is featuring a "HUBs Demonstration" at the Pavilion from noon to 2pm. Drop in for any part of that timespan to learn about the City's proposed set of neighborhood gathering points for emergencies.
For further information about the City events, see the City's "Bainbridge Prepares" website.
Further details about Scott James' new book can be found at his "Prepared Neighborhoods" website.
Credits: BCB host, audio editor and social media publisher: Barry Peters
---

---
---