Podcast: What's Up Bainbridge:
Holiday Village and Solstice Walks at the Bloedel Reserve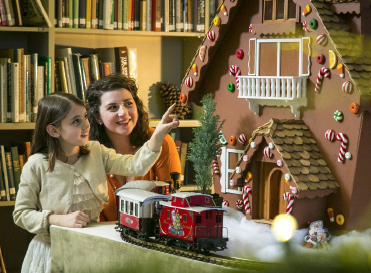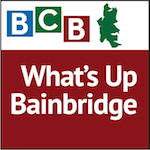 If you're looking for fun ways to brighten these dark, cold days of winter, and celebrate the holiday season, look no further!  In this podcast Bloedel Reserve's Programs and Events Manager, Shayla Miles, tells us about two delightful upcoming events at Bloedel this month: The Holiday Village, and the Solstice Walks.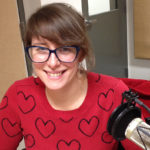 Open Tuesdays through Sundays, December 9-31 from 10 to 4, the Holiday Village offers magical houses created by Island resident  Dwight Shappell.  You'll see a French Chateau, a Log Cabin, a Castle, a Treehouse, a Cookie Factory, a Gingerbread House, and more, all painstakingly built with wood from Dwight's workshop, and fully furnished.  Young and old delight in these fanciful structures.  As an added benefit, the Bloedel Mansion is beautifully decorated for the season, and cider and cookies are also provided!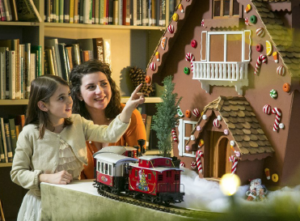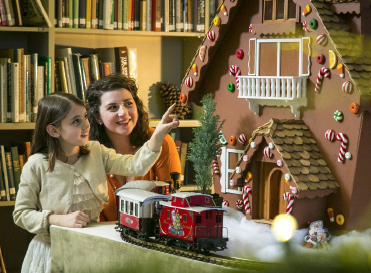 The Winter Solstice Walks allow folks to walk the trails after dark on the shortest days of the year.  Families are encouraged to come on Dec. 17 & 18, while Dec. 19 & 20 are reserved for adults and older children who appreciate the quiet and tranquility of Bloedel's trails at night.  Doors open at 4:30 and walks begin at 5:30.  Dress warmly and for the weather.  Lanterns will be provided to light the way for these beautiful walks. Note: there will be an additional charge for the Solstice Walks; see the Bloedel website for details.
For more information about Bloedel Reserve, the Holiday Village, and these special events, visit http://bloedelreserve.org/events.
Credits: BCB audio tech: Chris Walker; BCB host: Betsy Lydle Smith; audio editor and publisher: Diane Walker.
---

---
---